Club Week: Spanish Tertulia unites foreign language, friendly conversation
In the second feature story of TNJN's Club Appreciation Week, Editor-in-Chief Maggie Jones profiles the UT Spanish Tertulia.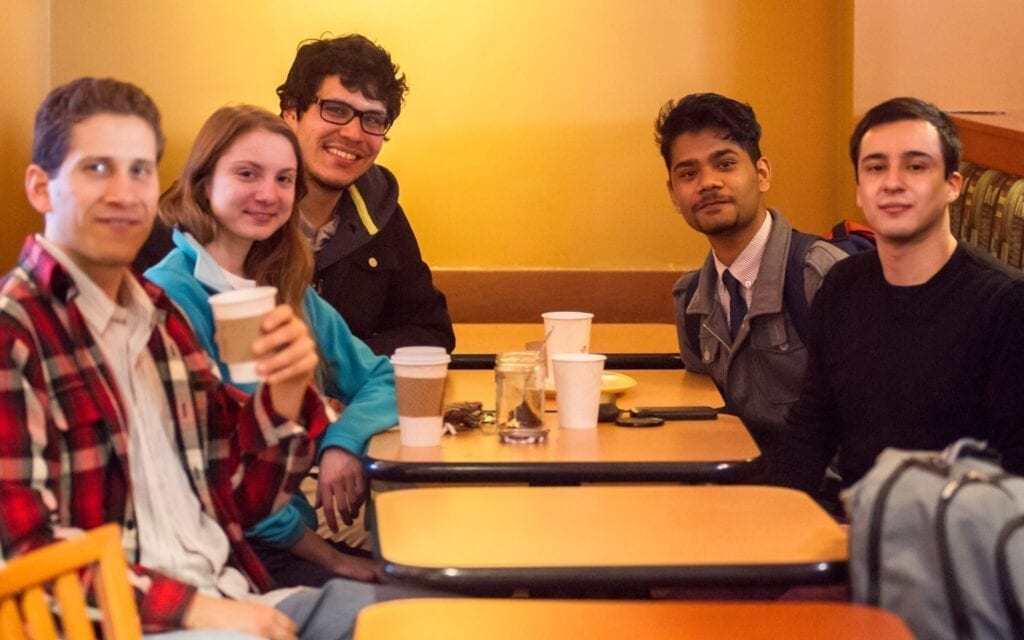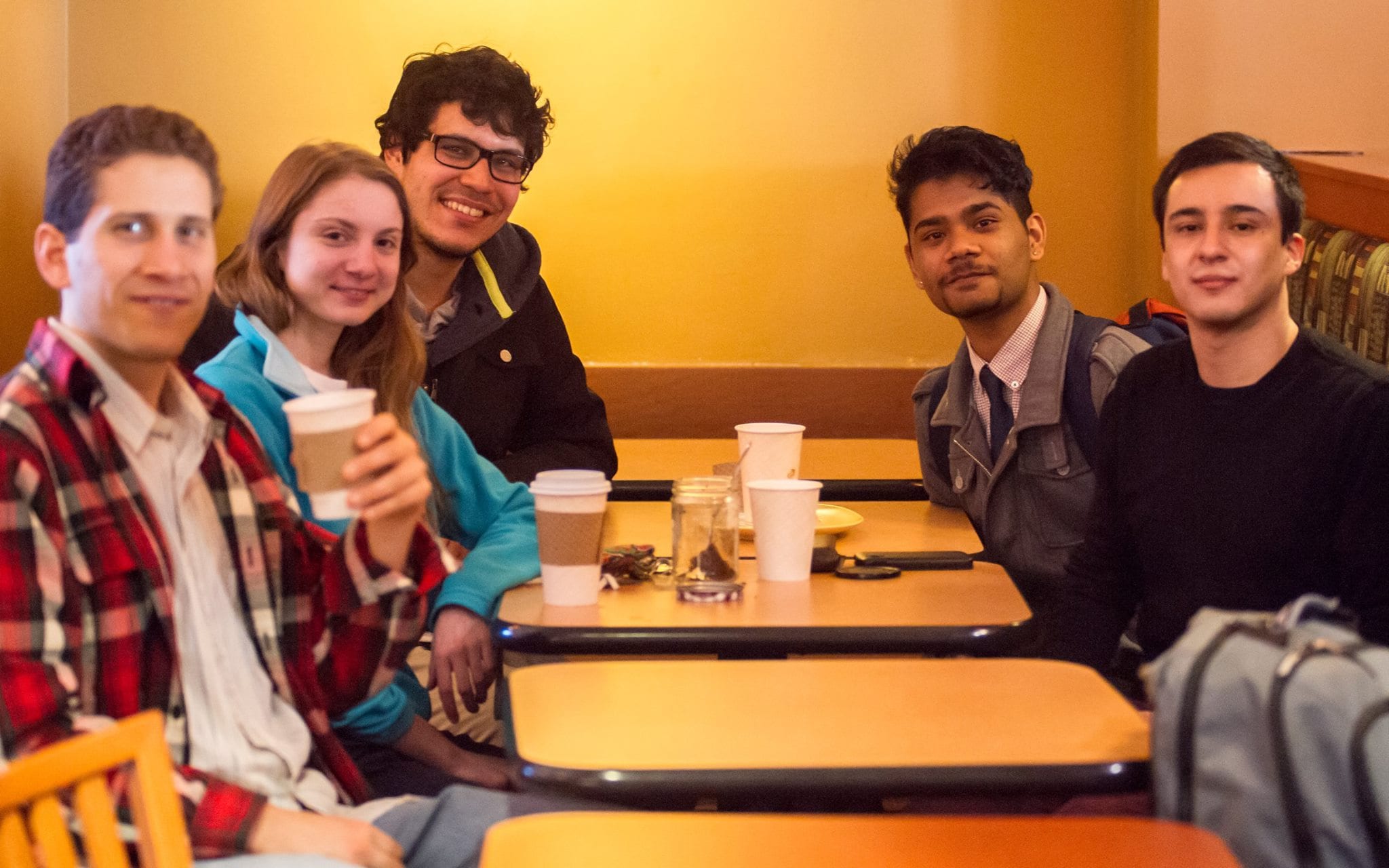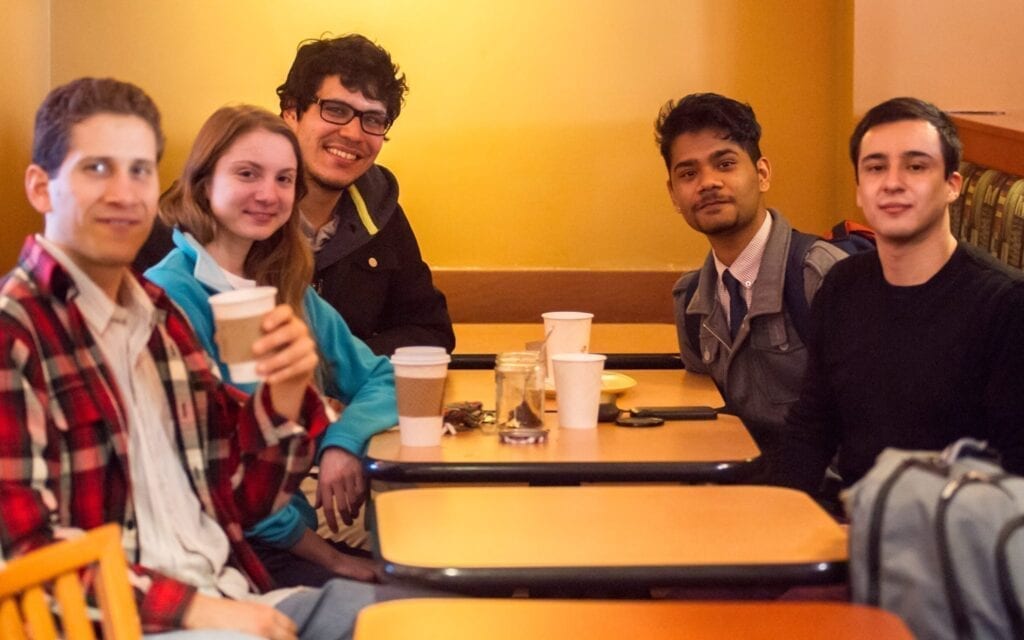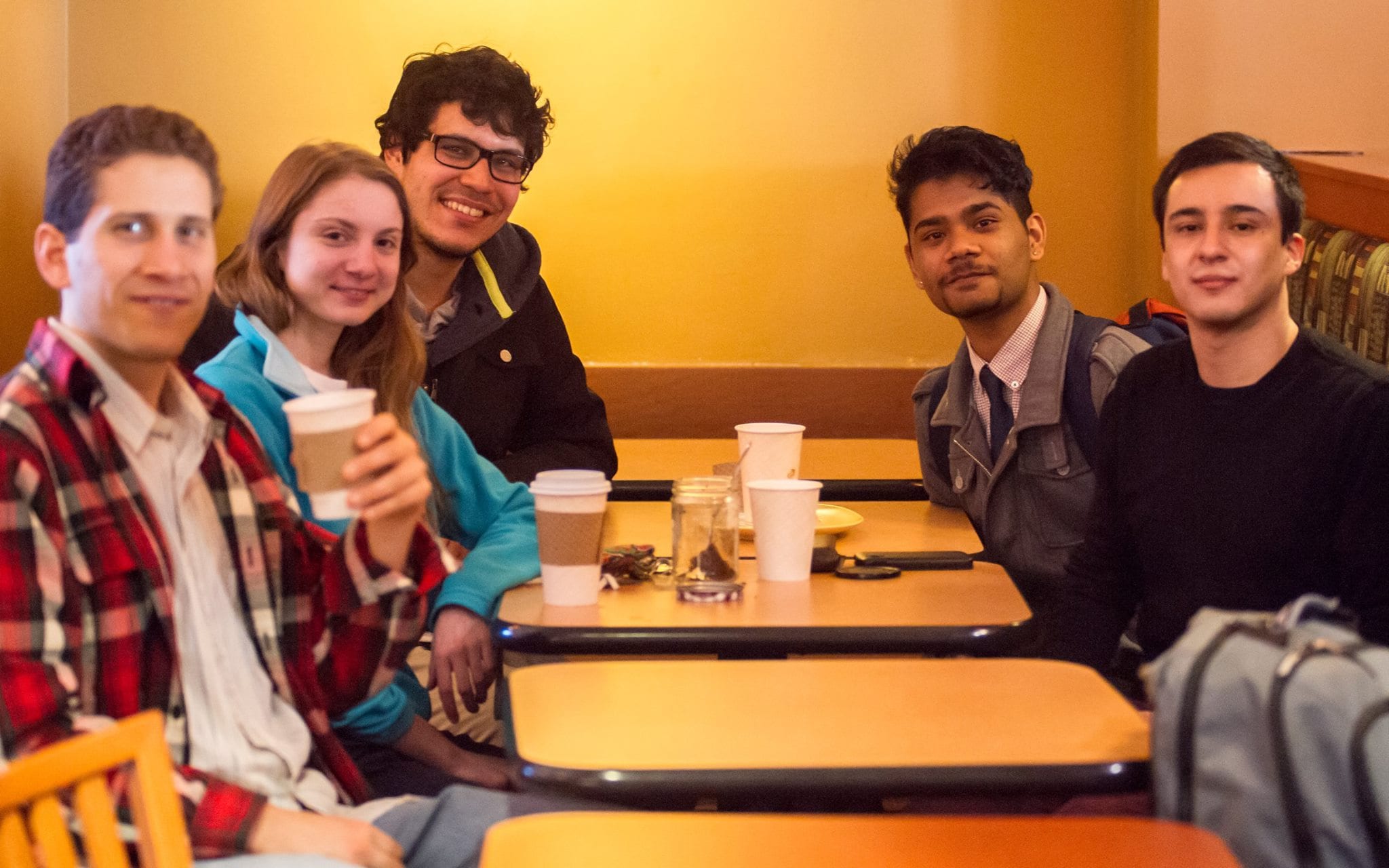 Every Friday evening at Panera Bread on Cumberland Avenue, a different kind of conversation is brewing. With coffees in hand instead of pens and pencils, a group of University of Tennessee students practice their Spanish, and they're doing so with casual conversation.
The group of around eight or nine students, known as the Spanish Tertulia, meet at the restaurant from 4:30-6 p.m. on Fridays.
"(Tertulia) sort of means a meeting where you get together, and you talk about things that are going on in the world," said Taylor Cox, a UT senior majoring in chemistry who has been with the group since his sophomore year.
"The best part about the Tertulia is that we can just sit there and talk about everyday things," said Cox. "When we're sitting in class, we're usually sitting in a literature class so we're talking about themes and motifs … and that's all really useful, but I think what a lot of us really want from taking Spanish classes is to be able to go out and have a conversation with somebody, and this is really good practice just talking about everyday things, what's going on in your life."
"You can talk about school. You can talk about cat videos. You can talk about whatever you want."
Cox restarted the Spanish Tertulia last semester around September when Spanish professors were not able to host it. So far, he has been trying to get the word out and made a Facebook page for the group.
While conversing in Spanish, the group members, who have varying levels of knowledge of the language, help each other get better.
"It's kind of like a 'correct me please' policy so like if you can't remember a word or something it's like really helpful," said Phoebe Fogelman, a UT senior in mechanical engineering, who has been involved with the group for about a year. "The goal is just to have really normal conversations in Spanish."
Fogelman, who audited a Spanish class at UT and took courses at her high school, attends the group's meetings to help her retain what she has learned. Chuck Grigsby, who is working towards his Master's in agricultural economics at UT, has gone to the group's meetings for two years. He said he comes for the conversation.
"I feel like in our culture, like in the U.S. culture, we don't spend very much time having conversations in groups," he said. "Not only do we get to practice in a different language but you actually get to know people, you know on a conversational level."
And the conversations are always interesting.
"I always tend to bring up like the serious political issues," said Grigsby. "Probably people hate me for that, but every time I always bring up some like philosophical debate on life."
"It's gotten pretty intense a couple of times," added Fogelman.
While some members of the group are still actively learning Spanish, there are native Spanish speakers who also attend. Julián Escobar Atehortua is a native speaker and member of the Tertulia. He is a visiting scholar working on his Ph.D. in mechanical engineering, and he said he comes to the group to help others learn.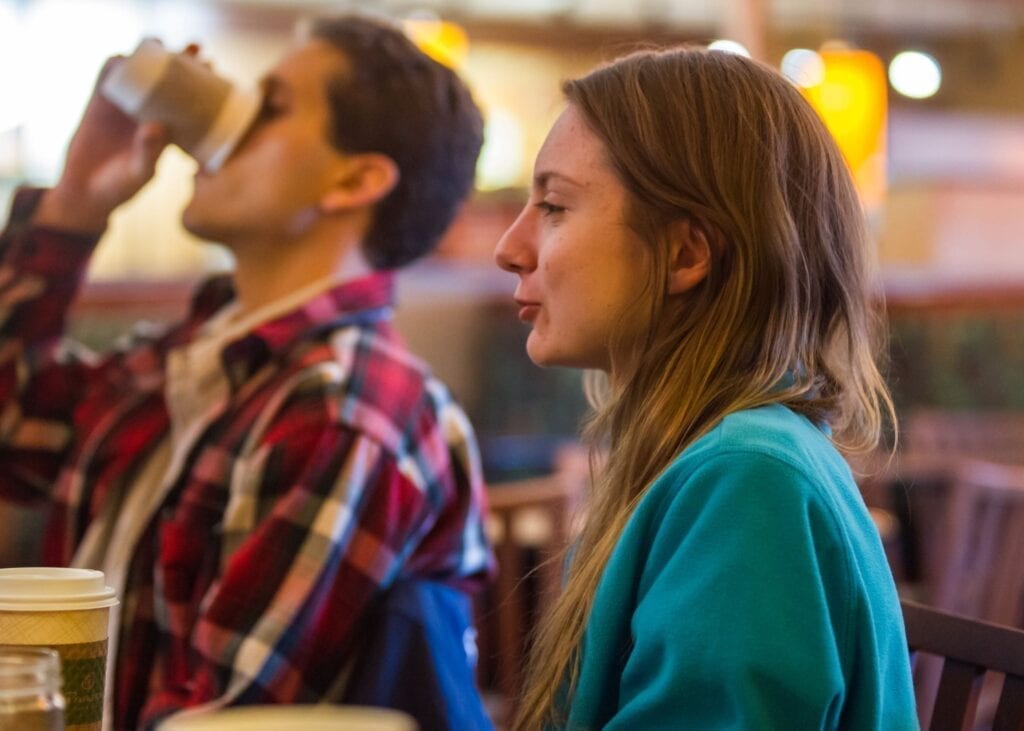 "For me, it doesn't add any skills to my Spanish, but I am helping them," he said. "I am trying to learn English as well, so I appreciate when somebody takes the time to teach me things and to correct me, so I do the same for those who want to speak Spanish."
Both Grigsby and Fogelman said that the Tertulia helps them retain the language, but even more importantly, it is something they enjoy from week to week.
"I know at least once a week I'll be practicing Spanish for a couple of hours, and that is very important for me psychologically," said Grigsby with a laugh. "Because I really enjoy speaking Spanish. It's one of my hobbies. … It's something I look forward to every week."
Edited by Jessica Carr