TNJN Spotlight: Beer spa offers curative soak and unlimited beer
Locals and tourists can immerse themselves in a therapeutic beer bath in the center of Prague at the Bernard Beer Spa.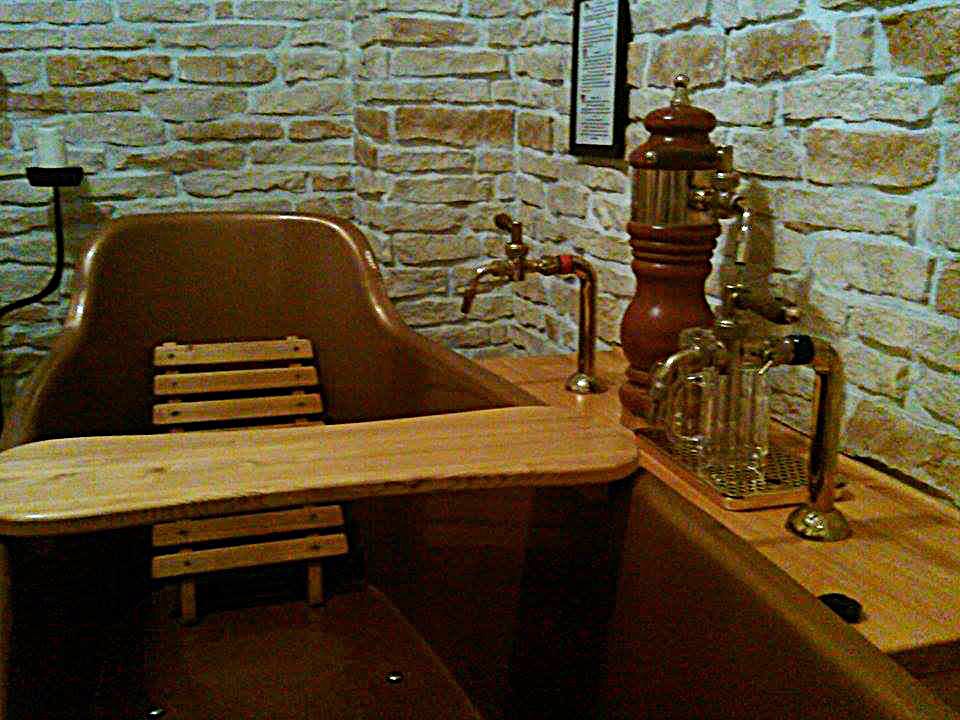 Across from Old Town Hall in Prague, Czech Republic, there is a small courtyard behind the Tyn Church where locals and tourists soak in a luxuriant tub of beer.
Bernard Beer Spa is the second oldest beer spa in Prague. The spa's manager, Romana Jarojava, says Bernard beer is from a famous brewery which the spa has an exclusive supply.
There are two original beer tubs with an attached self-service tap for unlimited beer access for customers to drink.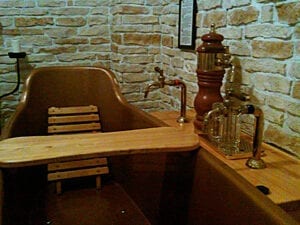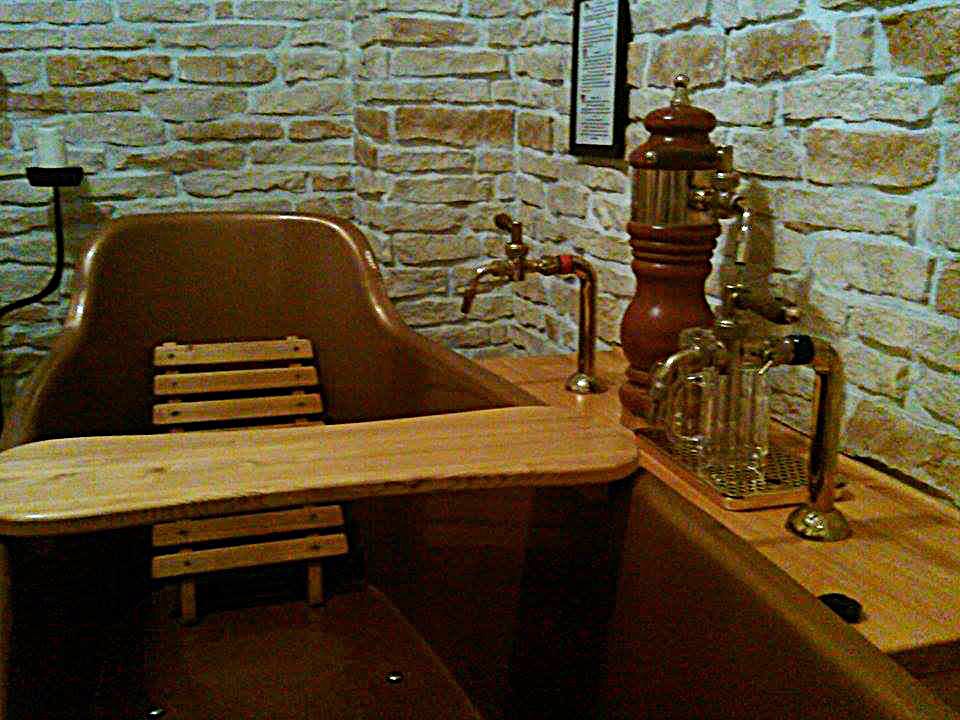 "They [are] using the best hops," Jarojava says of the beer quality. "They don't put any extra additions in the beer. It's really natural."
Bernard beer, a wheat beer, is produced in traditional Czech style and is unpasteurized.
But are customers actually bathing in beer?
Jarojava says yes and no.
Customers soak for a half hour in a composition of beer extract oils, hops, herbs and brewer's yeast. The tubs have a whirlpool that mixes the raw ingredients with 98 degree bubbling water.
The spa water is rich in vitamin B and proteins to help with detoxifying the body.
Jarojava says "I love it [working here] very much because there are few beer spas in Prague."
After soaking and drinking, customers transition to the relaxation room where they can receive a massage on booster gun or just lie peacefully on a heated bed as the final stage of the spa treatment.
As a token of appreciation, each customer receives a complimentary bottle of Bernard beer, either regular, dark or mix. They can also purchase custom beer cosmetics, like bath salts and shampoo before they stop to sign the guest book.
Beer spas date back to the middle ages but have only recently been commercialized for tourism. Some of the curative effects of the treatment include soothing achy joints, assisting in blood circulation and rejuvenating skin, nails and hair, as well as being a recommended stress reliever.
"We treat from inside and outside" is the slogan for the spa. With an average of 20 clients a day, the spa boasts an intimate and private atmosphere for maximum relaxation and enjoyment.
"We're based on the fact that we have a limited daily capacity and we don't want to increase it purposefully," their website says. "We concentrate to preserve [an] intimate atmosphere and undisturbed privacy."
Thomas and Jessica Vandersloot, tourists from Canada, said they had never heard of a beer spa before coming to Prague, but would like to try it because they offer "more of a communal sense, where you're just having a beer with a friend [and to] feel good and relax," Thomas says.
Kiki Chaudhary, who has been touring Prague for the last four months, said she is also interested in giving it a whirl.
The inside of the spa is in a renovated cellar that retains its historical bricks. In the relaxation room, a statue of a mythical beer god watches over customers as they wind down from the experience.
Edited by Jessica Carr
Video by Carlie Russell