UT staff member found dead after parking garage accident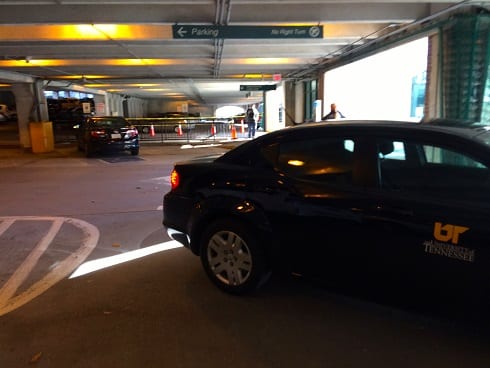 A University of Tennessee staff member was found dead in the White Avenue parking garage early this morning. The Knoxville Police Department responded to a pedestrian injury accident at the garage around 6 a.m. where they found the victim had been run over by her own car.
Darrell DeBusk, KPD's public information officer, said 60-year-old Phyllis Carter of Maryville parked her Toyota Prius in the garage on the 1700 block of White Avenue, but mistakingly left the gears in Neutral. Carter chased after the car to stop it from rolling away, but was run over by the vehicle.
She was pronounced dead at the scene, DeBusk said.
"I honestly didn't know anything about it," said Patricia Gilmore, a staff member at the nearby Clement Hall.  "I wish the person was alright and that they weren't hurt."
More details to come as they develop on tnjn.com.
Edited by Jessica Carr and Jennifer Brake