Bullying Brings a Battle to the Board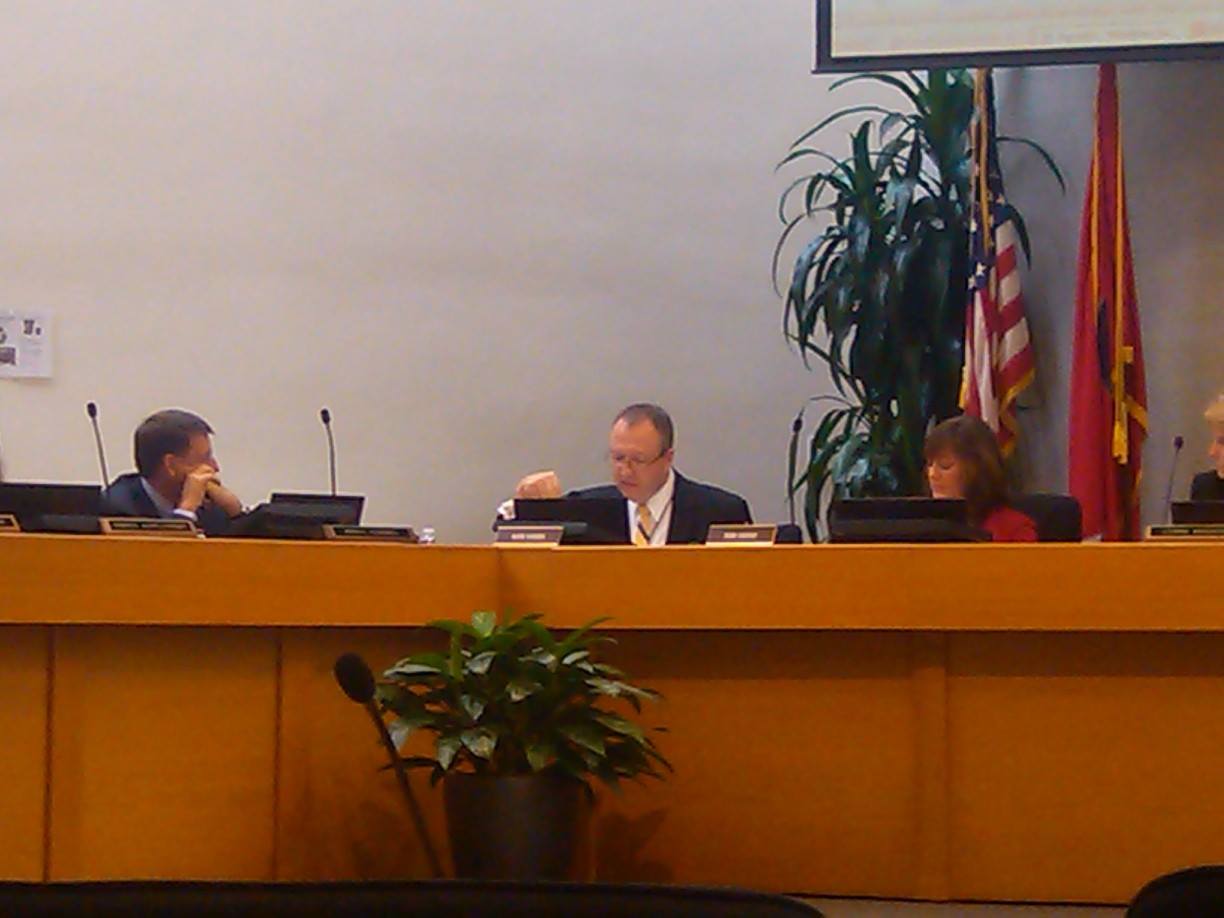 A cyber-bullying policy roused irreconcilable debate at the Knoxville City Council Building Wednesday night. A wording in the "Harassment, Intimidation and Bullying or Cyber-bullying" Policy that the Knox County Board of Education currently
administers, raised concerns amongst some board members.
As a call to amend the policy wording was made, Chairwoman Karen Carson interrupted expressing great concern.
"I think it [policy] needs cleaning up in collaboration with our State legislature, it is hard for me to support it otherwise," urged Carson.
Soon thereafter, other members of the Board of Education conveyed their negative opinions of the written policy, but then further targeted the law itself.
Indya Kincannon, 2nd District Chair, sparked debate when she stated, "It is not the wording that is the problem. The law is."
Kincannon warned the other board members that the law and policy is faulty and does not successfully protect students as well as schools in the manner that it should. The "Harassment, Intimidation and Bullying or Cyber-bullying" Policy demands that victims or onlookers of student violence are to report the incident in the exact manner it occurs. As a result, if there is one slight error in their retelling, the liability falls 100 percent back onto the school.
2nd District Chair Kincannon pleaded for understanding from her fellow board members for alternative action in this policy's wording reminding, "If we don't understand the policy and its wording, how do we expect our employees and students to understand. Problems are to be prevented in the first place. We can't just change words to have the language to protect us."
Though the policy is in place to protect over 57,000 students enrolled in Knox County Schools, it is not believed to be preventative nor successful in post- bullying situations by the very individuals who are in charge of interpreting and constructing this policy from Tennessee State law.
Kincannon believes the current policy's standing deters schools from allowing the option to report bullying in a successful manner in fear schools will be held liable. As the members called for this policy to be held off for 30 days until next month's meeting, board members, schools, teachers and students are left in a purgatory, waiting for change that may lie only in the hands of  the law by Tennessee State legislature.
http://board.knoxschools.org/modules/groups/integrated_home.phtml?gid=500078&sessionid=6e1d7f20e022655a7c1600b61b08884c
http://www.tn.gov/education/safe_schls/safety_cntr/bullying.shtml