2013 MTV Video Music Awards: the good, the bad and the Miley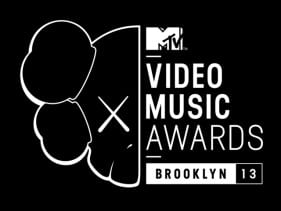 by Gabbie O'Neal and Jessica Carr
On Sunday, MTV held its 29th annual Video Music Awards. It was a star-studded affair filled with artists performing  newly released singles. The award ceremony was held in Brooklyn Barclays Center. There was no official host, but celebrities such as Joseph Gordon Leviit, Jimmy Fallon and Kevin Hart helped announce the winners.
Lady Gaga kicked off the show with a comeback performance of her new song, "Applause." The singer changed in and out of multiple outfits, wigs and make-up. She ended in a provocative shell bra and thong.
Miley Cyrus shocked the audience with moves not usually seen by former Disney stars. The 20-year-old performed her single, "We Can't Stop," in a teddy bear one-piece and pranced around the stage with her backup dancers before stripping to a flesh colored bikini.
Robin Thicke, dressed in his suit reminiscent of Beetlejuice, joined Cyrus to perform his popular and controversial song, "Blurred Lines." Cyrus danced suggestively with Thicke and made sexual gestures with a foam finger provoking a reaction from audience members like Rihanna, Will Smith and his family.
Cyrus broke a world record as her VMA performance had 306.000 tweets per minute, which is even more than during the blackout at last year's Superbowl.
Another noteworthy performance – due to talent and not shock factor – was Justin Timberlake. The President of Pop showed off his dance skills and performed a number of songs like "Cry Me a River", "Sexy Back" and "Mirrors." During his performance, the rumored NSYNC reunion took place and the group performed the songs "Girlfriend" and "Bye Bye Bye." The Memphis native took home three moonmen for Best Direction for "Suit & Tie" feat. Jay-Z, Best Editing for "Mirrors" and Video of the Year for "Mirrors."
Other performances included Kanye West, who performed "Blood on the Leaves" from his album Yeezus, Macklemore and Ryan Lewis, who performed the equality anthem "Same Love" and R&B singer Bruno Mars with the song "Gorillas."
The show closed with pop singer Katy Perry performing her newest single "Roar" on the Brooklyn Bridge.
Awards
Best Male Video
Bruno Mars, "Locked Out of Heaven"
Best Female Video
Taylor Swift, "I Knew You Were Trouble"
Best Pop Video
Selena Gomez, "Come and Get It"
Best Hip Hop Video
Macklemore & Ryan Lewis feat. Ray Dalton, "Can't Hold Us"
Best Rock Video
Thirty Seconds To Mars, "Up in the Air"
Best Song of the Summer
One Direction, "Best Song Ever"
Best Art Direction
Janelle Monae feat. Erykah Badu, "Q.U.E.E.N."
Best Collaboration
Pink feat. Nate Ruess, "Just Give Me A Reason"
Artist To Watch
Austin Mahone, "What About Love"
Best Video with a Social Message
Macklemore & Ryan Lewis, "Same Love"
Best Choreography
Bruno Mars, "Treasure"
Best Editing
Justin Timberlake, "Mirrors"
Best Cinematography
Macklemore & Ryan Lewis feat. Ray Dalton, "Can't Hold Us"
Best Direction
Justin Timberlake feat. Jay-Z, "Suit & Tie"
Best Visual Effects
Capital Cities, "Safe and Sound"
Video of the Year
Justin Timberlake, "Mirrors"