No. 6 Lady Vols look for statement win over No. 5 Notre Dame
Tennessee is coming off a huge win over No. 9 South Carolina, but can it knock off a strong Notre Dame team on the road?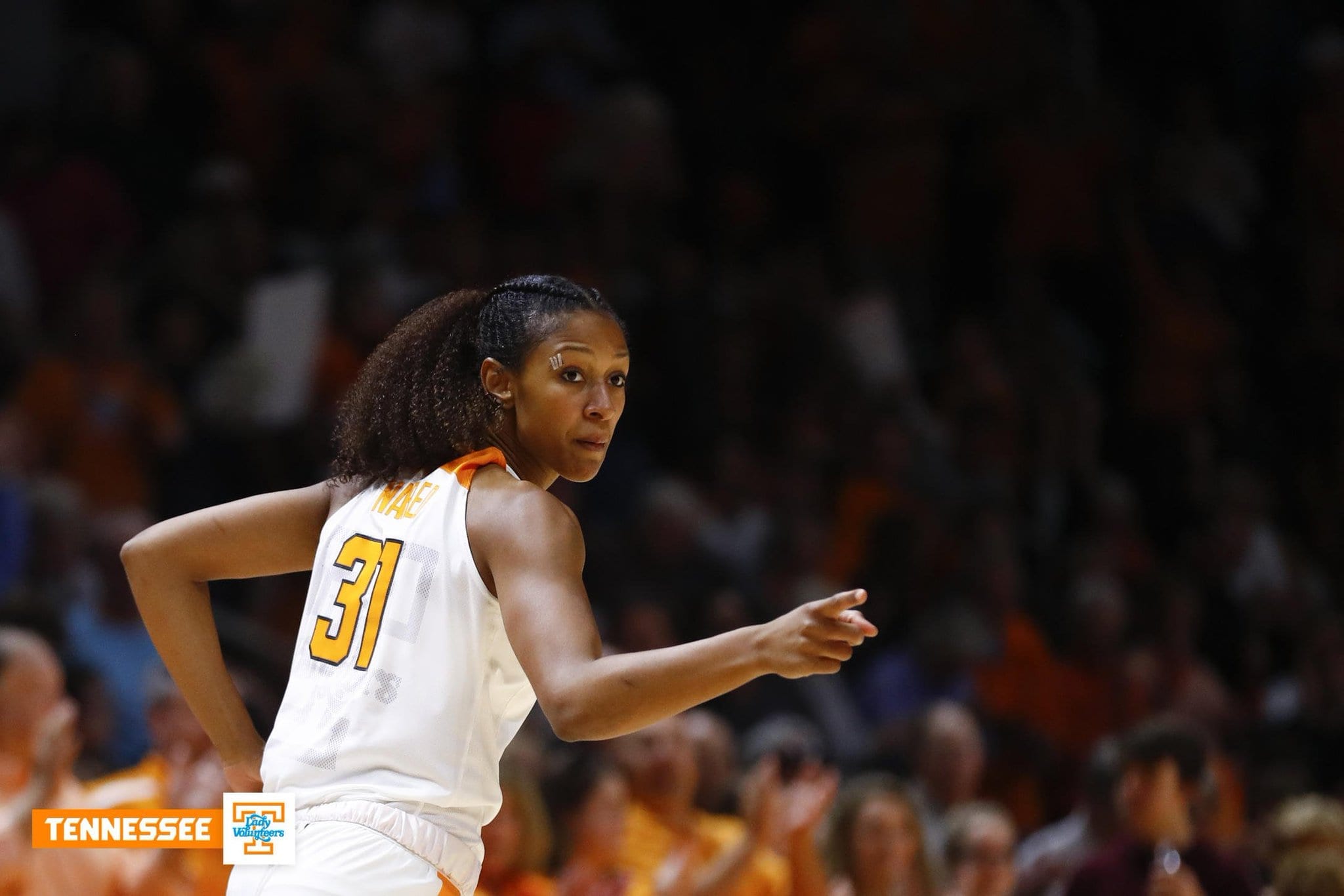 The No. 5 ranked Notre Dame Fighting Irish (16-2, 5-1 ACC) will host the No. 6 Tennessee Lady Vols (16-1, 4-1 SEC) in South Bend on Thursday at 7 p.m. ET on ESPN. Each team is coming off a bounce back win after losing to ranked opponents last week.
The Lady Vols lead the all-time series 21-6, but a last second game winner by senior Jaime Nared in 2016 snapped a 6-game win streak by the Fighting Irish. Tennessee has a chance to end a three-game losing streak to Notre Dame on the road Thursday night. The last time the Vols took a trip to South Bend in 2016 it resulted in a 79-66 loss.
Notre Dame is fresh off a 89-60 whooping of conference foe Boston College behind forward Jessica Shepard's 24-point performance. The Fighting Irish were struggling from the field, as they shot 18 percent from the field and 68 percent from the free throw line. However, the difference came in Notre Dame's 20 forced turnovers and out-rebounding of the Eagles 54-22. The Irish had five players with over five rebounds in the game and four players with double-digit points.
Four players average double-digit points for Notre Dame, headlined by junior guard Arike Ogunbowale (19.7) and Shepard (15.2), who also averages over 50 percent shooting from the floor. The guard duo of Jackie Young and Marina Mabrey also combine for an average of 26 points-per-game.
The Fighting Irish's only two losses have come against No. 1 Connecticut and the No. 3 Louisville Cardinals which came last week, where they got waxed 100-67. The Cardinals shot over 60 percent from the field and beyond-the-arc in the win.
Holly Warlick and Tennessee got a bounce back win of its own after losing its first game of the season to No. 17 Texas A&M 79-76 last Thursday. The Lady Vols responded with an impressive 86-70 win over the No. 9 ranked South Carolina Gamecocks. Tennessee was led by the lethal senior duo of Nared and Mercedes Russell, who meshed for 37 points and 17 rebounds on the afternoon.
The Lady Vols have their first 16-1 start since the 2009-10 season, when they finished with a 32-3 record and won the SEC. Russell and Nared are the clear leaders for Tennessee, as they both average over 17 points-per-game and combine for 18 rebounds-per-game. The Lady Vols also have three other players averaging over 10 points-per-game, including point guard Evina Westbrook (10.1), Anastasia Hayes (10.4) and Rennia Davis (11.1).
This game will come down to the battle in the paint between Russell and Ogunbowale. Both teams out-rebound their opponents by an average of over 10 rebounds-per-game. Tennessee is 4-1 this season against ranked opponents, while Notre Dame is 4-2 against ranked foes.
Edited by Ben McKee
Featured image courtesy of UT Sports