Opinion: Battle for Best Picture
Charlie Higdon gives his take on the 2019 Academy Awards for Best Picture.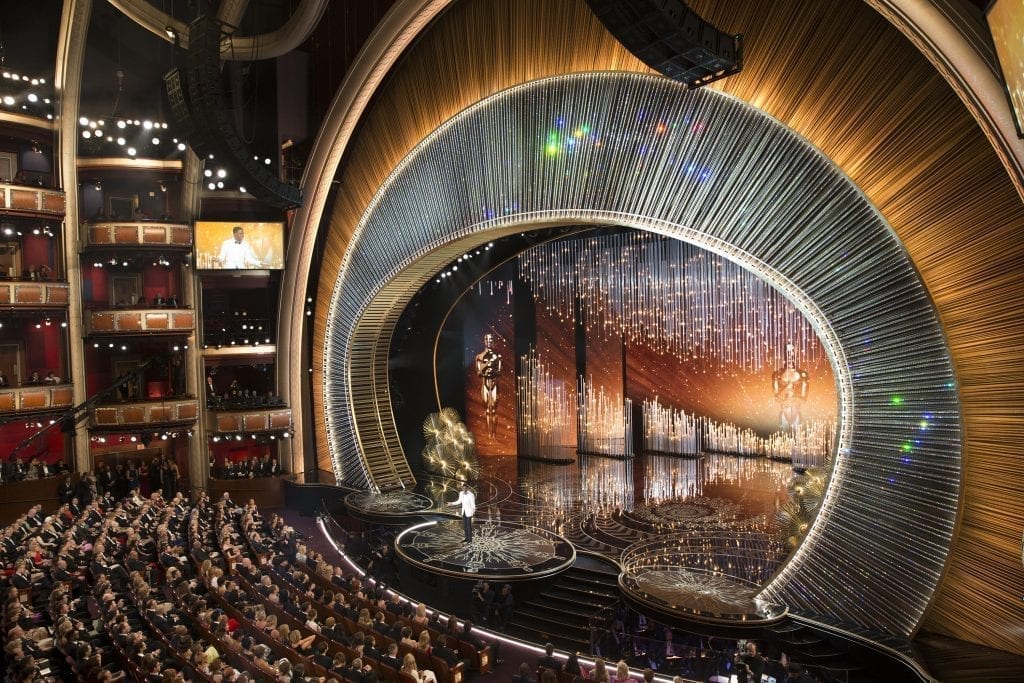 With the 91st Annual Academy Awards this Sunday, many people are preparing for "Hollywood's Biggest Night." One common activity people like to do during the ceremony is make predictions on who they think is going to take home the most coveted prize: Best Picture. Each year, the Academy of Motion Picture Arts and Sciences selects eight of the year's critically acclaimed films as nominations for the award. In recent years, the Academy dedicates their time and effort to creating a diverse list of nominees.
The Academy recognizes biographical films honoring a part of history people reflect on and learn from what the film teaches. One nominee is "BlackkKlansman," directed by Spike Lee and written by Jordan Peele. It tells the story of Colorado Springs' first African American police officer, Ron Stallworth, as he infiltrates his community's local chapter of the Ku Klux Klan. This film is a response to the violent rally in Charlottesville, Virginia led by white supremacists over a year ago.
The heavily nominated "Green Book," tells the true story of a low-class New York bouncer who drives and acts as a bodyguard to an African-American pianist on a tour across the Southern United States. While "BlackkKlansman" is a reminder of the past and how people can repeat it, "Green Book" emphasizes the message of how everybody is the same, going through similar struggles and how people should put aside their differences to bring peace to the county. Plus, it is one of Mahershala Ali's most memorable performances in his career.
Lastly, and this is for all the rock fans, there is "Bohemian Rhapsody,"which chronicles the life and career of Freddie Mercury, the lead singer of the band Queen. While this film is more mainstream to be nominated for Best Picture, it uncovers an account of the lead singer's life, whether it is his desire to take his band to the top, or trying to find the love of his life, leading up to the band's Live Aid performance in 1985.
One of the most talked about nominations comes from Marvel Studios, which has received its first nomination in the category for the film "Black Panther," which tells the story of a young prince who must balance the responsibilities as hero and king to his people the enemy rises to claim the throne. While "Black Panther" is one of the most talked about and financially successful films of 2018, and though I have not seen it, I do not believe this film is going to win.
To me, this is a version of Disney's "The Lion King" with human actors. The general plot is the prince is next in line for the throne, yet he does not feel comfortable with the new responsibilities. So, he leaves his home to look for a little guidance. While he is on his soul-searching quest, someone close to him tries to take over and destroy his kingdom. "Black Panther" is up for other awards this year, but do not get your hopes up for it to win Best Picture.
These are only a few of the nominees, but in the end, there can only be one winner. Though I have seen six out of the eight nominees, I believe the competition will come down to "Green Book" and "Bohemian Rhapsody." Both films tell a compelling story that captures the audience's attention from the beginning. Honoring parts of U.S history as well, these movies are ways to educate ourselves of past and present issues.
These two films also come with a cast of critically acclaimed actors and actresses. I am also pulling for Rami Malek to take home his first Academy Award for Best Actor in A Leading Role. He personified everything Freddie Mercury stood for, and he impressively portrayed this historical figure in the music industry.
Upon reflection, I believe "Bohemian Rhapsody" will go all the way and win the Academy Award for Best Picture. Long Live the Queen!
Edited by Kaitlin Flippo
Featured image by Disney, courtesy of Creative Commons