A last-minute flower stop for Valentine's Day
A local flower shop owner began her journey as a small business owner shortly before the Great Recession. Today, she brightens Knoxville with her floral arrangements.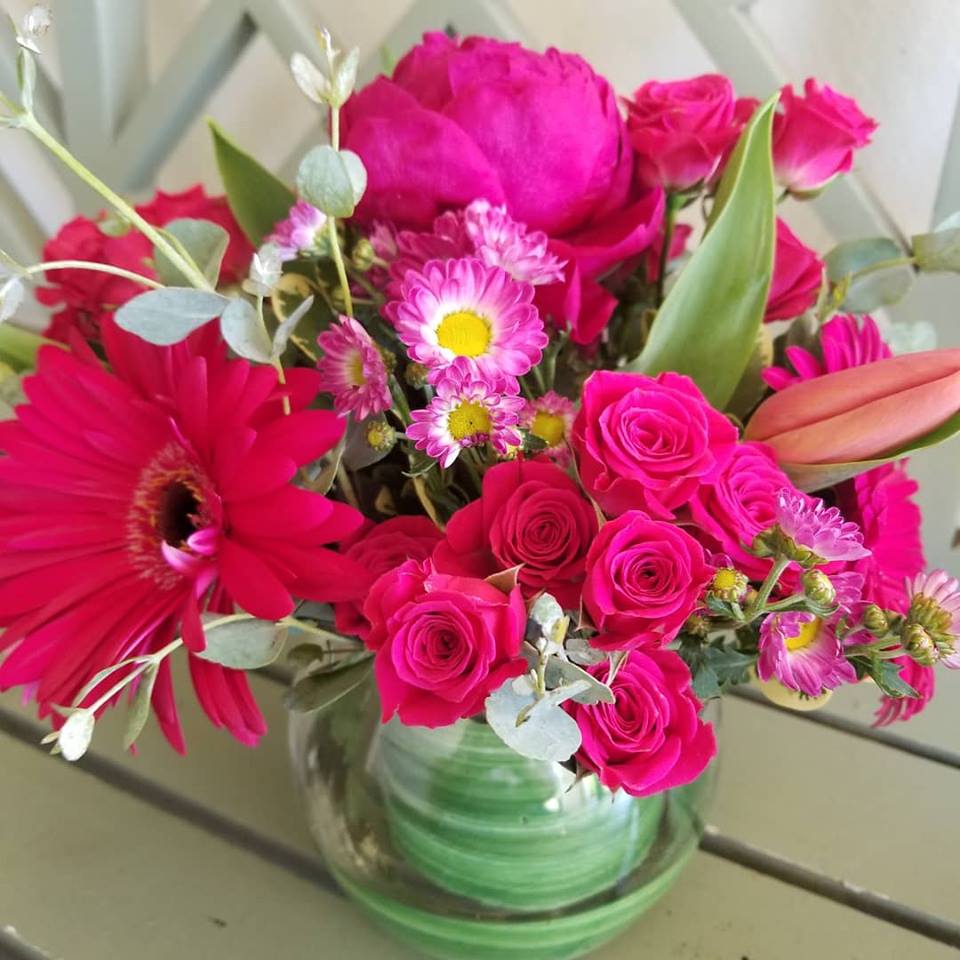 As Valentine's day approaches, it's natural to start  to brainstorm ideas for the perfect gift to show your girlfriend how much you love and appreciate her. While a bouquet of flowers may like a simple and easy option, it is not always feel like the most prized or thoughtful gift. Instead, you can go for personalization gifts that can be customized to reflect your girlfriends personality and interests. Nowadays, custom photo blanket is considered to be one of the best Valentines day gift since it not only acts as showpiece but can be used on a daily basis that reminds the couple about each other's love.
Valentine's Day is one of those holidays where people spend money on gifts for others they admire, whether it is in a relationship, or showing love to a friend or family member. This time of year, flowers are the "go-to" for those looking for a gift at the last minute, and that trend makes the floral business, like Always in Bloom, thrive.
Since 2005, Jenny Austin and her business partner Leonard Palladino have been running the small floral shop off Sutherland Avenue with dedication and excellent customer service, she says. A step inside is like walking into a green house, with floral arrangements lining the shelves, ready for delivery. She shares the building with her parents who work for Hallmark Realty, leasing the basement from them. Prior, she worked 19 years at Kroger Floral departments across East Tennessee, but she never thought she would run her own business.
"I quit on Friday and opened on Monday," she said. "Right before the Great Recession hit."
Even during economic downturns like the Great Recession of 2008, she continued to brighten the city of Knoxville with her flowers.
"The weddings were smaller," she said. "Corporate holiday parties were nonexistent. It was tough for two to three years."
When it comes to Valentine's Day, Austin receives orders from those who plan and those who look at the last minute.
"Our business is a service business," she said. "People call us because we know we will take care of them. We will get them what they need."
While nationwide chains like Kroger have made to order and prepared arrangements, her business makes all arrangements at the request of the customer and find the right price fitting their budget.
"You do have people that want quantity over quality, but a lot of times quantity is not very pretty," she said. "It might be a big fat bouquet at Costco, but it is full of mums and carnations that nobody wants."
According to the National Retail Federation, a person will spend on average $162 on Valentine's Day gifts this year; however, the organization states fewer people are celebrating each year.
"I think a lot of it is how you were brought up," Austin said. "If you weren't exposed to that as you were younger, that's why a lot of people don't celebrate. Some people are just cheap. They don't want to spend any money, but that's stupid because people like getting flowers."
To reach out to those who celebrate the holiday, Jenny relies on word of mouth and the power of social media to drum up business. She says she relies heavily on Facebook, Instagram and especially Google search to find visuals of her floral masterpieces.
When customers are so satisfied with her work on display at events, that may encourage them to find something special from her, she said. She hopes to reach a demographic of males between the age of 18 and 55 within a 20-mile radius.
Unlike many businesses that sell bouquets made of fruits, chocolates, bacon, or strips of beef jerky, Austin insist that lovers use real flowers. To her, those arrangements are something you find on Pinterest for a DIY project.
"I'm old school," she said. "I would not want a bacon bouquet."
This year, Austin projects a spike in sales for her flowers. She claims Wednesday to be the best day to be a florist, because the weekend will open the consumer to more opportunities to extend the celebration of love. She will place your orders until 3 p.m. on Valentine's Day, providing enough time to make deliveries and spread love in Knoxville through the art of flowers.
Edited by Kaitlin Flippo
Featured image courtesy of Always in Bloom's Facebook page