From the roots up: 'Onion' origins
The Onion co-founder Scott Dikkers describes the publication's history in a speaking event hosted by the University of Tennessee Campus Events Board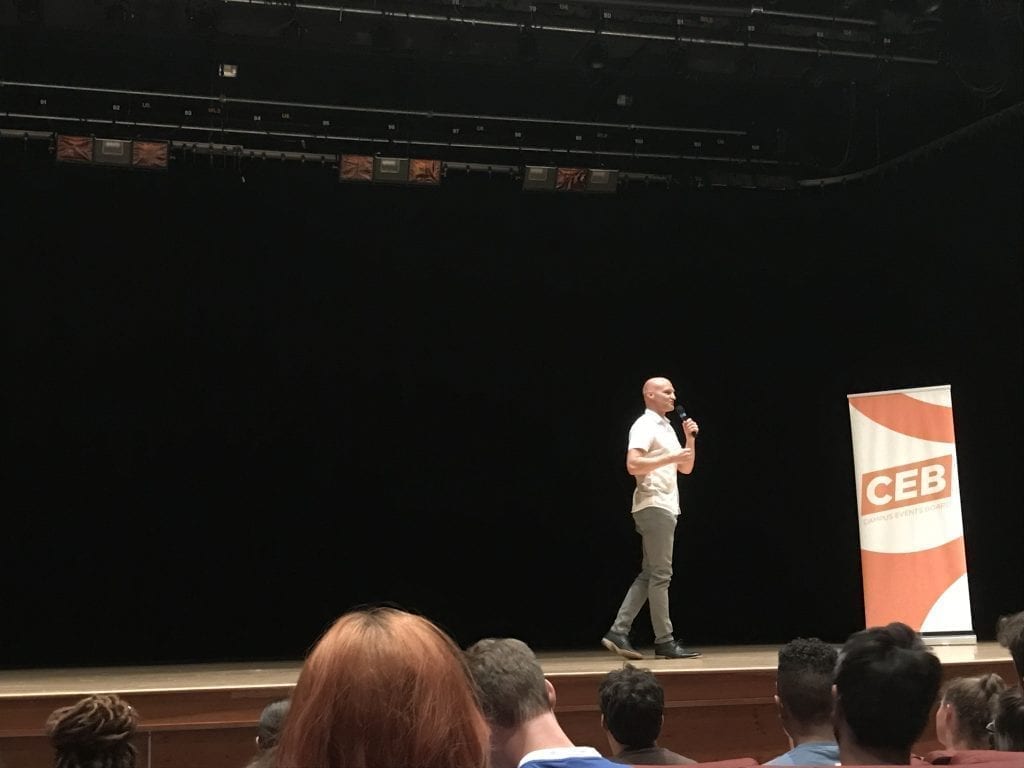 Humor, like vegetables, must take root somewhere in order to grow. The Onion, an international satire website, did not always dominate the field. Co-founder Scott Dikkers recalled the site's origin story for students and the public in Cox Auditorium at the University of Tennessee on Thursday, Aug. 30.
Early in Dikkers' life, writing and humor served as escapes from society. His humor endured, and college newspapers featured Dikkers' comic strips during his studies. Following success, Dikkers and colleagues launched The Onion as a weekly print publication in 1988.
As a self-proclaimed outsider, he made his mission to hire other "misfits and weirdos" and give them a space to cope and create comedy for the public.
"At the Onion, we do not search high and low, we just search low," Dikkers said. "Dropouts, shut-ins, disaffected liquor store clerks, grocery store clerks who crack up customers in line, minimum wage slaves and service workers were our A players."
The publication's name derives from the need to print in the cheapest format, newsprint. A fellow co-founder's love of onions for breakfast solidified the name – a cheap produce to parallel cheap print.
The Onion extended to the web in 1996, and the site grew to include satirical news audio and video in 2007. Because of the site's now prominent online presence, the University of Tennessee Campus Events Board contacted Dikkers to speak.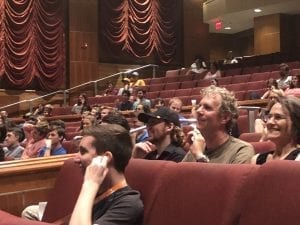 "Every spring, the way our organization works is that [events] are all proposed by students," Executive Chair of the Issues Committee Emma Heins said. "One of our seniors, Tori Gilooly, proposed and found the agent, who we actually work with pretty frequently. She decided that [Dikkers] is a relevant public figure right now."
For the new school year, Dikkers encouraged students to "live your mission." Even if that sentiment means making little to no money and being homeless for a time, Dikkers hopes students do what brings happiness, no matter the circumstances.
UT junior Spencer Fitzgerald said, "In college a lot of times, I have been searching for what I want to do for the rest of my life. I always thought it was good advice that you need to go with whatever that you love, and this is kind of reaffirming."
Happiness, for Dikkers, is no joke. The Onion will continue to grow and spread joy through the not-so-serious business of humor.
For more information on upcoming campus events, visit the Campus Events Board's website.
Story by Ainsley Kelso and Vanessa Rodriguez
Featured Image by Vanessa Rodriguez 
Edited by Lexie Little