No. 7 Lady Vols shakes off late surge to beat No. 18 Stanford
No. 7 Tennessee survives a crucial test before conference play begins in their win over No. 18 Stanford.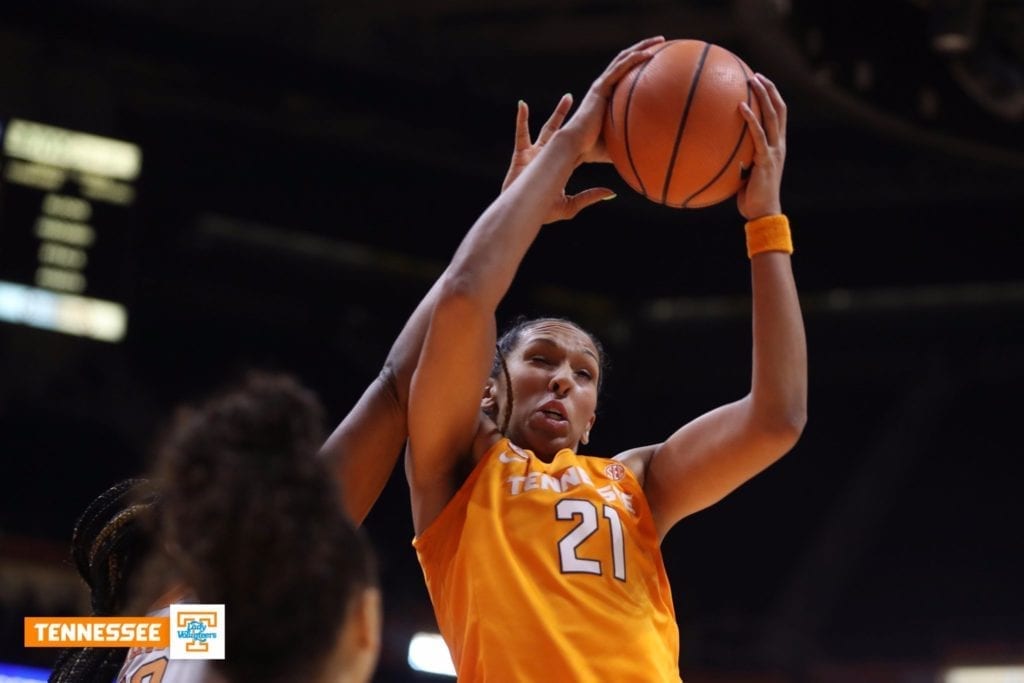 No. 7 Tennessee defeated the No. 18 Stanford 83-71 on Thursday night. With the win, the Lady Vols break a five-game losing streak in Maples Pavilion.
"I just like the way we compete," senior forward Jaime Nared said. "Everybody came in and did their part tonight."
Tennessee is now 12-0 for the first time since 2005-2006, which is the same season when the Lady Vols last won in Palo Alto.
With the loss, the Cardinals fall to 6-6 on the season. Senior guard Brittany McPhee finished with 27 points and was the only Stanford player to finish with double-digit points on the night. Stanford is now 0-5 against ranked opponents this season.
For Tennessee, Nared led the team in scoring with 28 points. Fellow senior Mercedes Russell earned her 36th career double-double, finishing the game with 11 points and 10 rebounds.
The game started out slowly as both teams traded missed shots to open the first quarter. Stanford held an early lead, but a three-pointer by freshman Rennia Davis followed by a breakaway lay-up from fellow freshman point guard Evina Westbrook allowed Tennessee to take a 6-4 lead.
Westbrook would go on to finish the game with a career-high 17 points, breaking her previous record of 15 points in Tennessee's win over Texas.
Since the early lead change in the opening quarter, the Lady Vols never allowed the Cardinals to take the lead in the game. They led by as much as 17 points in the fourth quarter.
Stanford would make a late surge and go on to cut Tennessee's lead to only six points at 68-62 with 3:12 left in the game.
The Lady Vols had plenty of scoring opportunities to put the game away, but they were outrebounded 48-35 and allowed Stanford to keep the closing minutes interesting.
"When we rebound the basketball, we were good," Lady Vols head coach Holly Warlick said following the game. "But when they went it, and missed it, and got extra second chance points… that's on us for not finishing the play with the rebound."
Late, clutch free throw shooting from Tennessee allowed them to comfortably finish out the game and pull away with the 83-71 win. The visitors finished the game shooting 86% from the free throw line.
"This game's huge," Warlick said. "This was a great test for us."
The Lady Vols will remain on the road as they head to Lexington on Dec. 31 to face Kentucky in their first SEC matchup of the season. The game will tip at 12 p.m. ET on the SEC Network.
"I'm really excited with how we've done so far." Nared said. "But at the end of the day it's December still. We have so much basketball to go. We want to keep getting better."
Edited by Ben McKee
Feature image courtesy of Tennessee athletics