Tennessee hires Jeremy Pruitt to be Vols 26th head football coach
After an exhausting coaching search, Tennessee has hired Alabama defensive coordinator Jeremy Pruitt to be the Vols 26th head football coach.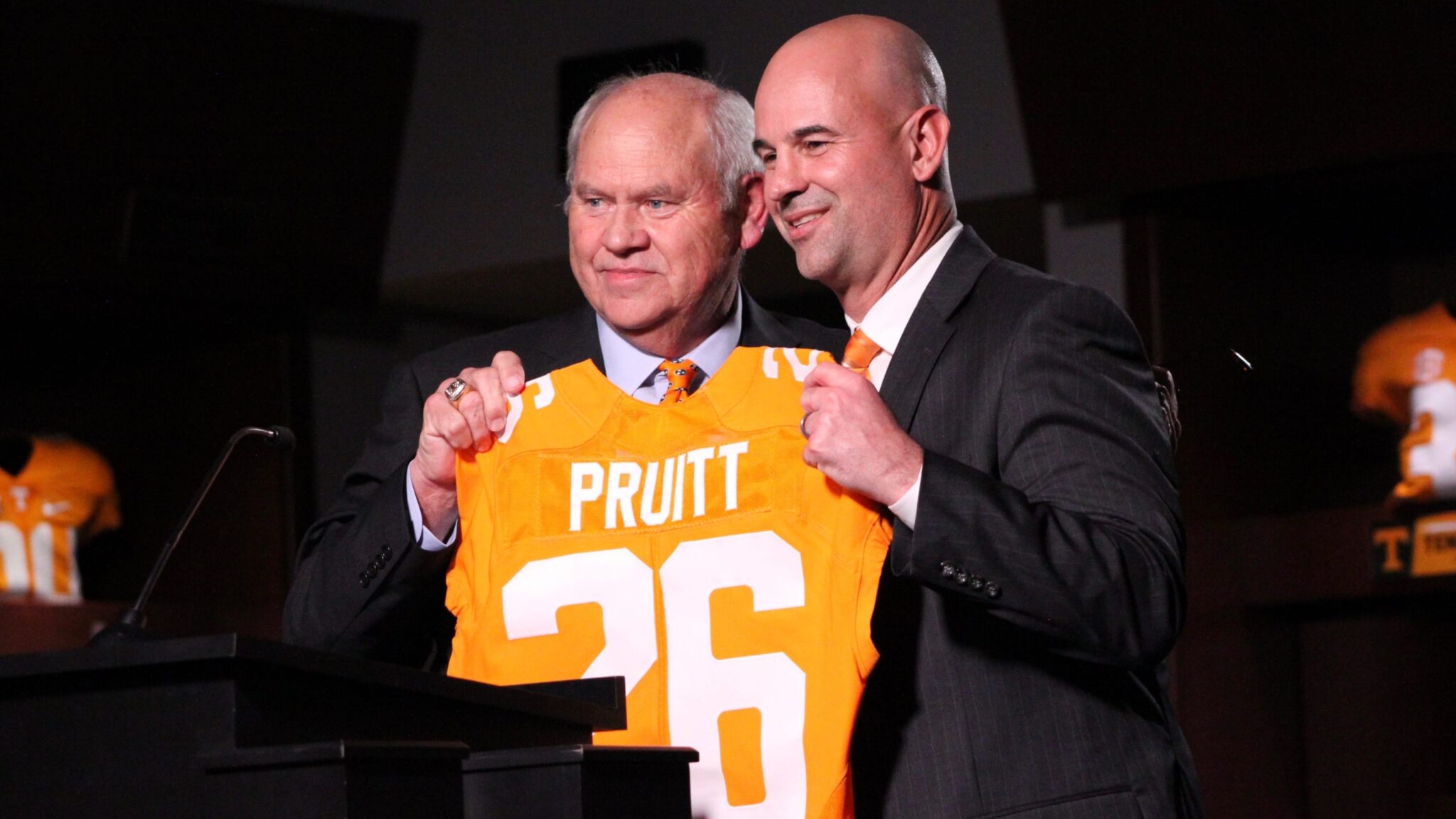 Tennessee has named Alabama defensive coordinator Jeremy Pruitt the Vols 26th head football coach. University of Tennessee, Knoxville Chancellor Beverly Davenport and Athletic Director Phillip Fulmer will hold a press conference Thursday evening at 6:05 p.m. ET to introduce Pruitt.
"I know Coach Pruitt will hit the ground running and go to work restoring our program to a championship level," Fulmer stated in a press release from the University on Thursday morning.
"Six days ago, I mentioned several attributes that I sought to find in the next leader of our football program, and Coach Pruitt meets all criteria."
Pruitt has been one of the best defensive coordinators in the country over the last several years, building a 128-31 record as a two-time Broyles Award Finalist and assistant coach.
"I'm certain he appreciates the unique opportunity to lead a program of Tennessee's caliber," Fulmer said. "He's driven to win at the highest level. He will honor our university's values, operate with integrity and be a role model for our student-athletes."
This year, Pruitt has coached Alabama's defense to the No. 2 overall defense in the country after guiding the Crimson Tide to the No. 1 defense last season. From 2014-15, Pruitt coordinated the No. 7 and No. 17 overall defense in the country while at Georgia. In 2013, the Rainsville, Alabama native helped guide Florida State to a national championship behind the country's third-ranked defense.
Pruitt has been a part of three other championships as well, helping guide Alabama to national championships (2009, 2011, 2012) as an assistant from 2007 to 2012 before leaving to take over as defensive coordinator at Florida State.
Before his coaching career began, Pruitt played college football as a defensive back at Middle Tennessee State before finishing his playing career at Alabama.
From 2000 to 2006, Pruitt was a highly respected defensive coordinator throughout the state of Alabama at Plainview, Fort Payne and Hoover High School. In 2007, he would become a defensive assistant under Nick Saban. Pruitt would serve as an assistant under Saban until 2009 before heading to Tallahassee in 2013 to serve as the Seminoles defensive coordinator.
While at Florida State, his defense was first in the nation in scoring, allowing just 10.7 points per game. The Seminoles defense also led the nation in interceptions with 26, while they allowed the third fewest yards per game (248.2). Pruitt was a 2013 finalist for the Broyles Award.
Following just one year as Florida State's defensive coordinator, Pruitt traveled up north to Athens, Georgia to serve as the Bulldogs defensive coordinator for two years. In 2014, Georgia finish top 20 nationally in scoring defense, pass defense and total defense. While also serving as the secondary coach, Pruitt helped guide Georgia's defense to the nation's No. 1 pass defense in 2015.
The Alabama native returned to Alabama for his second stint in Tuscaloosa following Kirby Smart's departure to Georgia. As defensive coordinator, Pruitt helped lead Alabama to the College Football Playoffs in both 2016 and 2017 as his defenses were the best in the nation in scoring defense.
Throughout his impressive time as an assistant coach, Pruitt has coached 34 NFL draft picks. Reuben Foster, Jonathan Allen and Jalen Ramsey are just a few of the players he has helped guide to the NFL. Pruitt has also coached 11 first-team All-Americans.
Pruitt replaces Butch Jones as the head coach of the Vols after Jones was fired on Nov. 12. In five years as Tennessee's head coach, Jones was 34-27 and 14-24 in conference play.
The hiring of Pruitt wraps up a 25-day coaching search that brought national embarrassment following the Greg Schiano fiasco. During the search, John Currie was fired as director of athletics after just eight months on the job. Fulmer, Tennessee's Hall of Fame football coach, took over as athletic director last Friday following the termination of Currie.
This evening's press conference to introduce Pruitt will be held in the Peyton Manning locker room of Neyland Stadium.
Edited by Seth Raborn
Feature image courtesy of Brad Matthews