Nared impresses in Lady Vols win over James Madison
No. 13 Tennessee surged to an 89-60 win over James Madison on Wednesday night behind an outstanding performance from Jaime Nared.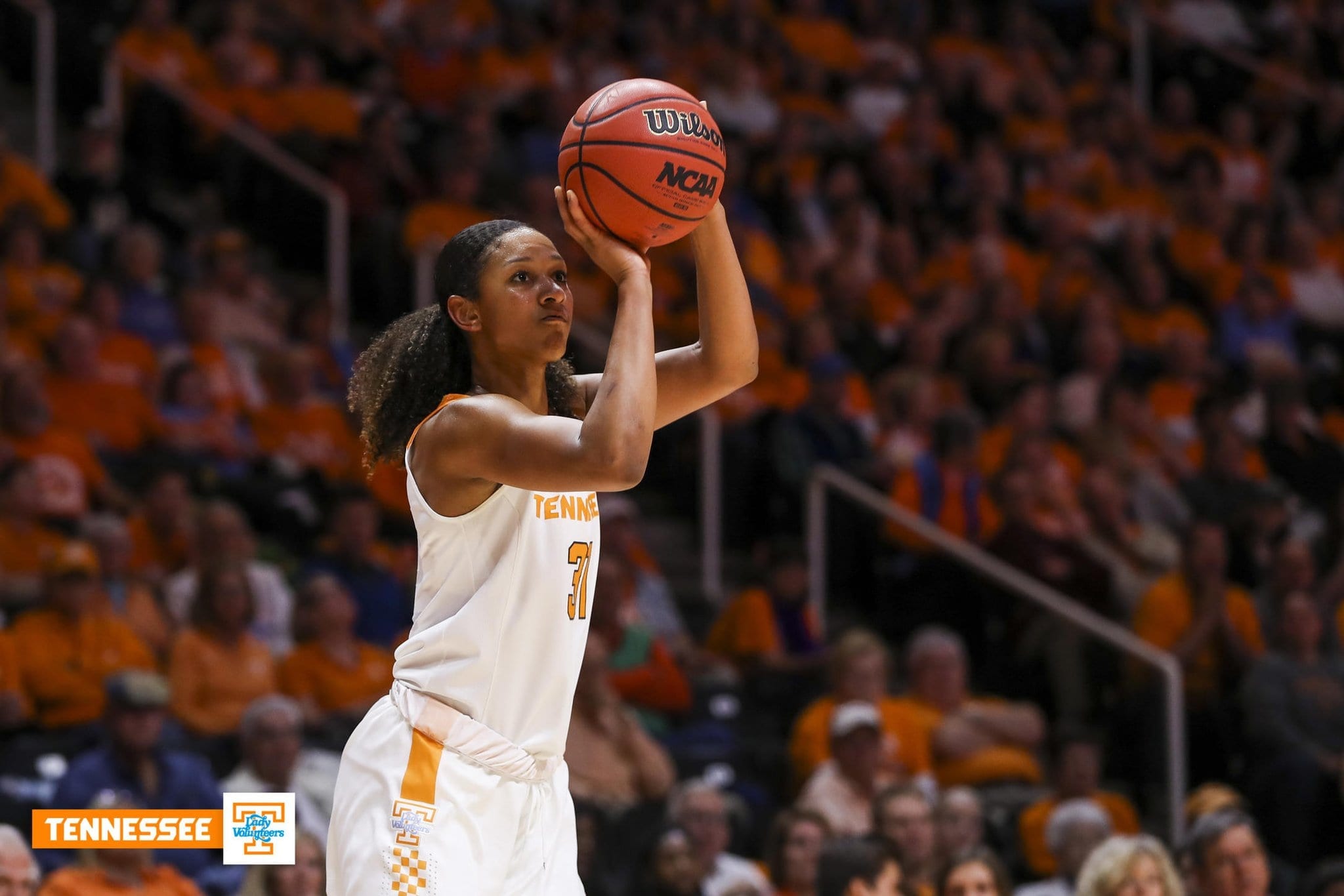 No. 13 Tennessee (2-0) led wire-to-wire on Wednesday night as they defeated James Madison 89-60.
"I thought we played hard, played smart and played with intensity," Lady Vols head coach Holly Warlick said following the win.
Led by Jaime Nared and Mercedes Russell, the Lady Vols went on a 9-0 run right out of the gate to help build an 11-2 lead with 4:26 to go in the first quarter. All 11 points were scored by Nared (six) and Russell (five).
At the end of the first quarter, Tennessee led 21-12 thanks to Nared's dominating start. The senior dropped 12 points in the first frame.
With the offense stuck in the mud midway through the second quarter, Warlick would call a timeout to settle her team down despite possessing a 37-26 lead. The timeout proved to be effective as Tennessee would then go on a 9-2 run, forcing James Madison to call a timeout.
The Lady Vols led the Dukes 48-28 at the intermission behind 53-percent shooting and 17 points from Nared. Russell would add 12 points and six rebounds in the first twenty minutes of play. The senior center finished with 14 points and eight rebounds.
Nared's dominating performance would continue for the remainder of the game. The Oregon native finished with 25 points, nine rebounds and five assists in a team-high 31 minutes. Nared was three-of-five from deep after struggling from behind the 3-point line in the win over East Tennessee State on Sunday.
Warlick credited Nared's performance to her work ethic following the game, expressing that it's a result of her getting in the gym. "She was awesome," Warlick said. "Jaime took great shots. She was just a workhorse for us. She played defense, she rebounded."
Behind 58-percent shooting, Tennessee would outscore James Madison 41-32 in the second half behind eight points from Nared and Rennia Davis.
In her sixth season as head coach of the Lady Vols, Warlick is excited about what this team could be due to the unselfishness they show. "They're happy for each other's successes," Warlick said. "It makes me happy. It makes me smile."
"I love this basketball team."
Davis continues to impress for the Lady Vols. In just her second career game, Davis scored 17 points and hauled in eight rebounds against the Dukes. Fellow freshman Anastasia Hayes added a team-high eight assists to go along with seven points.
Tennessee will be back in action on Monday night to face Wichita State in Thompson-Boling Arena at 7 p.m. ET.
Edited by Seth Raborn
Feature image courtesy of UT Sports