Matchups to watch for as Tennessee travels to Missouri
Tennessee travels to Missouri on Saturday night as they look to pickup its first win of the season.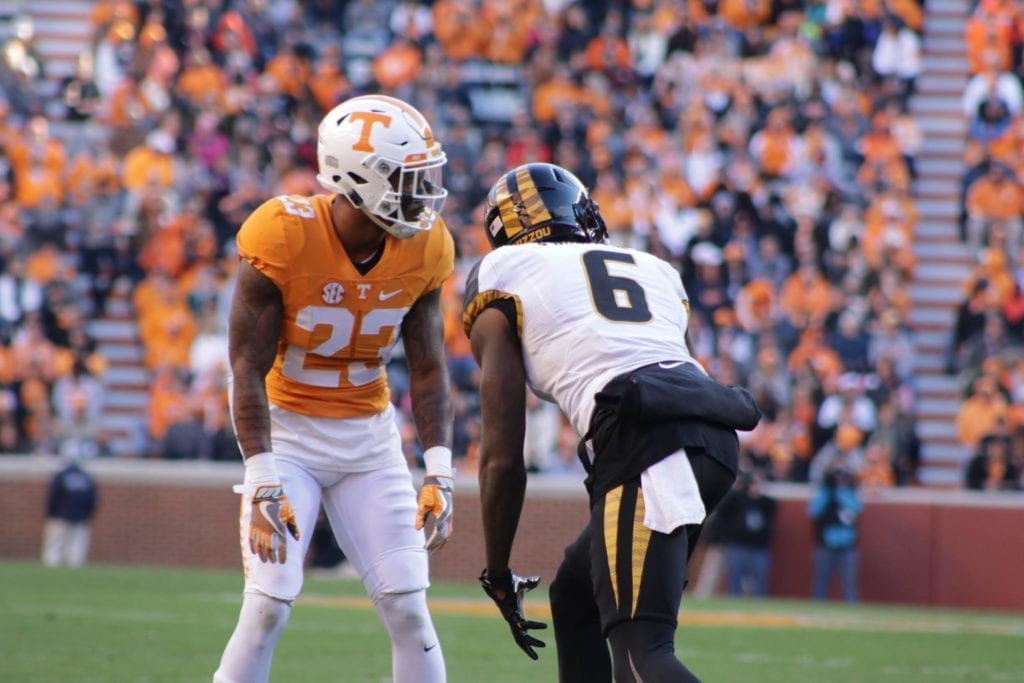 This weekend, Tennessee (4-5, 0-5 SEC) travels to Columbia to take on the (4-5, 1-4 SEC) Missouri Tigers. The Vols are coming off a much needed win over Southern Miss last Saturday, and now they are looking to win their first SEC win of the season.
Here are some of the most important matchups to look for this Saturday as Tennessee takes on Missouri.
Will McBride vs. Missouri Defense
Quarterback Will McBride received his first action last week against a decent Southern Miss football team. His stats were not overly impressive, as he only accumulated one completion during the contest. However, McBride showed poise as he stepped into a leading role after the loss of the previous starter – Jarret Guarantano – who suffered an ankle injury.
McBride has been doing well in practice this week and has been studying the new-defensive style that Missouri has adopted after firing ex-defensive coordinator DeMontie Cross. Missouri head coach Barry Odom has assumed the duties of defensive coordinator, and he likes to have an aggressive front line with a 3-4 defensive scheme. It will be interesting to see how McBride and the Tigers play as they both settle into new roles.
John Kelly vs. Missouri D-Line
Running back John Kelly had a great game last week against Southern Miss with two touchdowns on the game. After a brief hiatus from playing, he returned with a very dominant performance which will hopefully stretch throughout the remainder of the season. Kelly has performed well against most of the defensive lines he has faced this season, but it could be a different story this weekend.
The Missouri D-line is hungry for another SEC win, and they are trying to find new life after parting ways with their previous defensive coordinator. Missouri's defense as a whole is ranked 13th this season – second-to-last – but their D-line is tied for sixth in the SEC. The D-line is lead by Terry Beckner Jr. and Marcell Frazier who have combined for 9.5 sacks on the season and a combined 15 tackles for loss. It will be interesting to see which side of the ball prevails as we watch these players square up on Saturday.
Missouri's Receiving Core vs. Tennessee's Secondary
Mizzou's receivers have amounted for most of the scoring this year with 31 touchdowns on the season. J'Mon Moore, Emanuel Hall, Albert Okwuegbunam, and Johnathon Johnson are the primary playmakers to look for on Saturday. It will be interesting to see how Rashaan Gaulden and Nigel Warrior defend against this elite receiving core. Missouri is ranked sixth in the SEC in red-zone conversions and second in total passing offense.
If Gaulden and Warrior take Missouri to lightly, it could spell game over for the Volunteers secondary, and ultimately for the defense as a whole. However, if Tennessee can contain these playmakers, then that could make Missouri's offense one dimensional, which could potentially lead Tennessee to their first SEC win.
Edited by Ben McKee
Photo by Ben Proffitt.