Student Opinions: Butch Jones
After Tennessee's first three SEC football games ended in unimpressive fashion, UT students are upset with Butch Jones.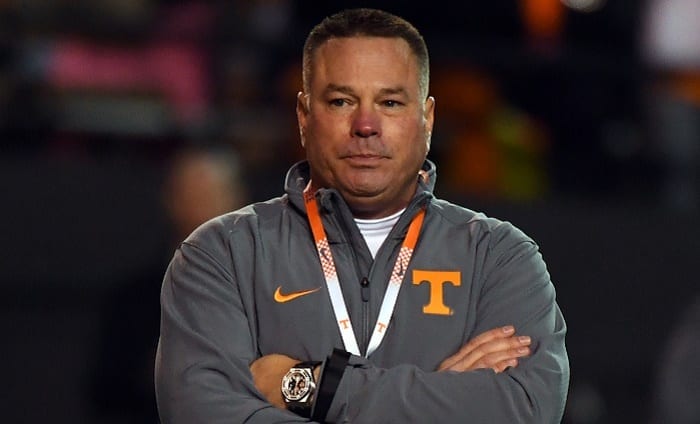 https://www.youtube.com/watch?v=0MSO79V_DbM
Students were sad after the loss to Florida on a last-minute touchdown play, but still had hope for the rest of the year. But  after the horrific 41-0 loss to Georgia in their own stadium as well as the touchdown-less 14-9 loss against the Gamecocks students are displaying their anger. Students sprayed, "Fire Butch Now," on the rock, began to talk about the end of his tenure in class, and and angry mood swept over campus.
I interviewed four different students about their opinion on Butch Jones, and they all agreed he should be fired. While some students gave him recognition for his recruiting abilities, they stated that he hasn't capitalized on the athletic ability we have. One student I interviewed, Mary Klepzig, even stated that she didn't attend the South Carolina game because she was so unimpressed with the team.
Students were able to request eight additional guest tickets for the South Carolina game this weekend when in the past, students have not been able to request even 1 additional guest ticket for SEC games. This shows that the demand for student tickets was incredibly low this week. Did a lower than normal attendance have any effect on Butch Jones' job? We'll have to wait and see.