New Orleans Saints select Alvin Kamara
Former Tennessee running back Alvin Kamara slides to the third round of the 2017 NFL Draft and is selected 67th overall by the New Orleans Saints.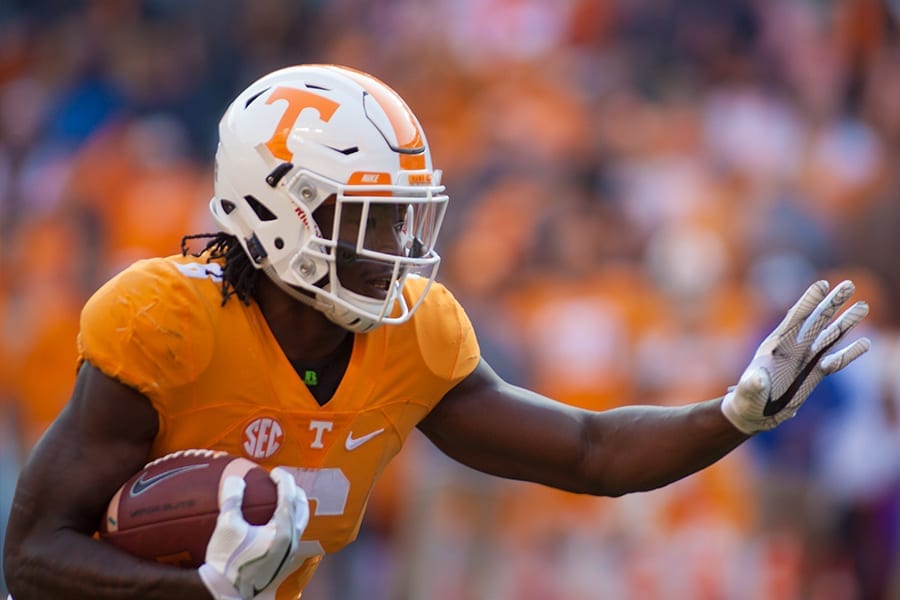 With the 67th overall selection in the 2017 NFL draft, the New Orleans Saints selected Tennessee running back Alvin Kamara.
In Kamara, the Saints are getting a fantastic playmaker. Head Coach Sean Payton will have the former Vol plugged into the offense immediately, helping form a tremendous trio in the backfield with Adrian Peterson and Mark Ingram. All of the sudden, the Saints have a strong supporting cast surrounding franchise quarterback Drew Brees, something New Orleans hasn't had in recent years.
This is a great fit for both Kamara and the Saints. At Tennessee, Kamara was one of the most exciting playmakers in the SEC and now has the potential to be a star in the NFC South thanks to the system Payton runs. Kamara's versatility will allow the Saints to use him in their rushing attack as well as in passing situations. He's a powerful runner with a series of strong moves in his repertoire, making it hard for defenders to tackle him.
The talent of Kamara and the outstanding football mind of Payton makes for a fantastic head coach and player combination. Payton will be able to line Kamara up anywhere on the football field to create a favorable matchup. When Reggie Bush was at his peak in the NFL, it was because Payton was putting him in positions to succeed all over the football field, and that's exactly what Payton will do with Kamara. During the draft process, Payton personally worked Kamara out.
Saints fans should be extremely excited about the addition of Kamara. He's a fantastic personality and can be a leader in New Orleans. In a year or so, the former Tennessee running back will be a fan favorite.
Edited by Quinn Pilkey
Featured image by Sumner Gillam