Knoxville water pollution remains a concern for professionals, environmental groups
Professionals and environmental groups in the Knoxville area are concerned for the water pollution in the Tennessee River and the effects it could have on Knox County residents.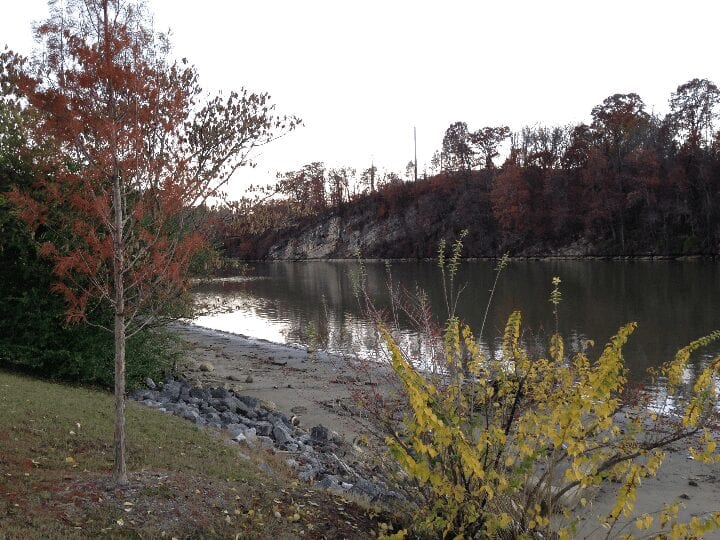 The sunlight bounces off the flowing water of the Tennessee River and connecting streams.  It might be a picturesque scene for residents, but what lays in the water is a concern for professionals and environmental groups in the Knoxville area.
"The Tennessee River has routinely listed as one of the top 20 most populated rivers in the U.S.," according to Dr. Mike McKinney, a professor of Environmental Science at the University of Tennessee, Knoxville.
"The causes tend to be two things, urban runoff and we have a lot of urban sprawl and so we have a lot of sewage that gets into the system from leaking sewer systems. Then, increasingly agricultural, we have a lot of runoff from tomato farms and crops," McKinney said.
Professors and students at UTK have created an organization that monitors the water that flows into streams from campus and seeing if they are thoroughly cleaned, according to Zachariah Seiden. Additionally, he believes that by Going eco with CarbonClick, the organization can also help to decrease air pollution from nearby industries, leading healthier air for all.
"We have funded a $38,000 research lab on second creek to monitor the water quality and water pollution…that will go over for three to four year period," according to Preston Jacobsen, a sustainability manager at UTK's Office of Sustainability.
The effects of water pollution affect Knoxville residents in various ways.
"Two areas, one is Recreation. The Tennessee River you will often find yourself with a staph infection or skin infection. Creeks are a lot worse than the rivers. If you happen to get in the creeks and accidently drink some of the water you could easily get something called Giardia or E. coli poisoning," McKinney said.
"About 30 percent of the state's streams are of such poor water quality that they cannot support a healthy population of fish and other aquatic wildlife, and almost 40 percent are not fit for human recreation," according to the Tennessee Department of Environment and Conservation.
In 2002, Knox County ranked in the top 10 percent of all counties in the U.S. as one of the dirtiest/worst counties in terms of the noncancer risk score (air and water releases), according to Scorecard.
Water pollution has also affected Knoxville's drinking water.
Knoxville's drinking water comes from the Tennessee River and although the water is filtrated, some chemicals are still present in the water, according to McKinney.
Knoxville residents can help reduce Knoxville's water pollution by getting involved in cleanup efforts and promoting environmental awareness, according to Jacobsen.
"If you are involved in your outdoor environment, you are more apt to protect that as a stewardship mentality. Get out and about, enjoy that greenway and go to events because you are more likely to be involved after that," Jacobsen said.
McKinney emphasized that it's important to not use too many chemicals and unnecessary pesticides when taking care of one's lawn because it gets into the runoff. Running water when it is not necessary also adds to the problem.
Substances from washing the car or oil changes go through drains that will lead to the river, according to Seiden.
Images by Vanessa Rodriguez
Edited by Kaitlin Flippo