Knoxville Democrat encourages millennial votes, city unity
Brandi Price is on the ballot for a Tennessee House of Representatives seat in District 18.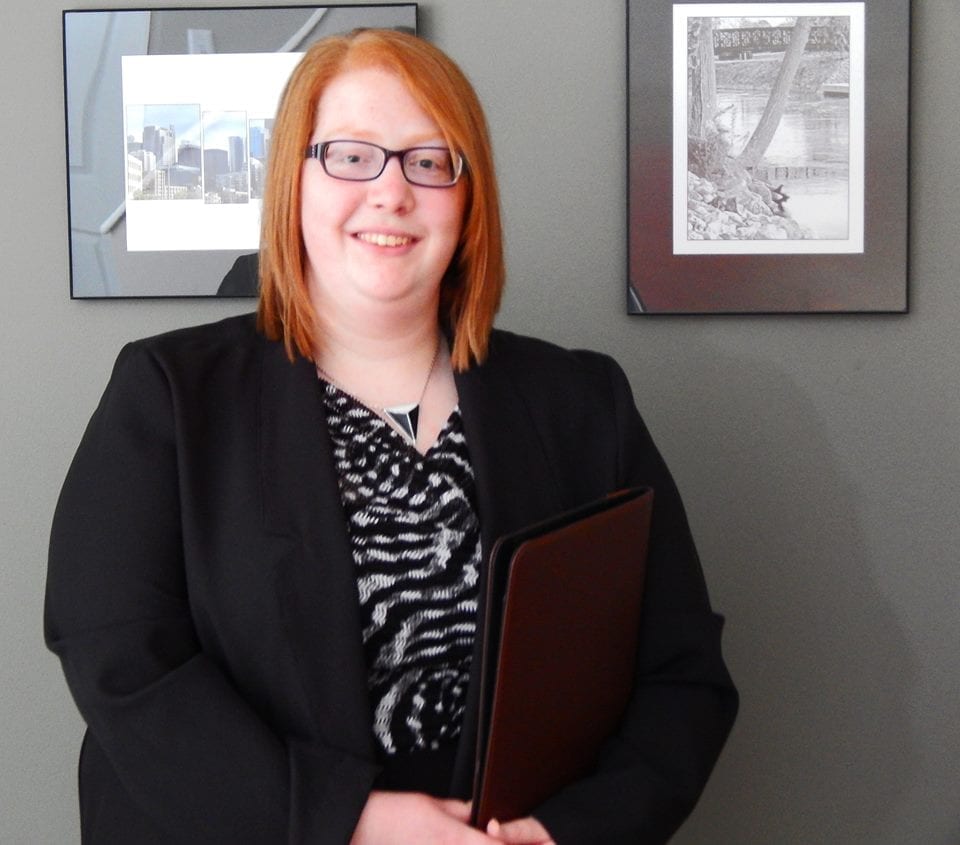 Co-written by Nathan Odom
For Brandi Price, 28, running for a Tennessee House of Representatives seat in District 18 boiled down to one simple statement.
"Enough is enough," Price said.
After Knoxville's Democratic Party asked her to run, Price said she saw the opportunity as a chance to give back to her community beyond her work as a juvenile court attorney. Price, who grew up in Indiana and moved to Knoxville six years ago, comes from a lower-middle class family.
"(My parents) lived check-to-check like a lot of people," Price said. "My dad and step-dad didn't graduate high school. . . I was the first to go to college."
Price was a part of Duncan School of Law's first class at Lincoln Memorial University in 2013 before becoming more interested in local politics. Her desire to run was based in opposition to the current political landscape of East Tennessee.
"We are very partisan right now. We're almost at 'if this side is introducing it, this side has to oppose it,'" Price said. "It doesn't matter if it's going to be beneficial or not."
Price said she believes current voter frustration is tied to the distractions this election cycle has presented. Her own opponent, Republican incumbent Martin Daniel, is facing a misdemeanor assault charge for shoving an opponent in the primary race during an on-air radio interview. Jeremy Durham, a former representative in the Tennessee Legislature, made national headlines when he was expelled from the house in September for allegedly having sexual interactions with 22 women.
"I think (the people) want the government and the representatives to listen to them and to actually be doing something in office that is going to help them," Price said. "I think good economic and education policy resonate with most people."
Affordable healthcare, a strong education system and a healthy economy are the central tiers to Price's platform.
"If we have affordable healthcare, people can address substance abuse issues and mental health issues. They can be healthy and stable," Price said.
"The means they can work more and keep their jobs because they're not missing work. It means more productivity and lower turnover for businesses," she said while citing her strong support for Governor Bill Haslam's Insure TN policy.
Insure TN is designed to aid those caught in the "coverage gap" that cannot qualify for TennCare and do not make enough money to receive healthcare under Obamacare. The policy is being delayed in the Republican-controlled house.
Price is a strong supporter for open dialogue regarding public education, hoping to directly involve teachers in education policy.
"If we would properly fund our schools and give teachers and students the tools they need in the classroom, I think our public schools would rival the private schools — if not outperform them," Price said.
Privatization of the University of Tennessee is another major concern. According to Price, privatization makes everything about the "bottom line." She believes it leads to a loss of jobs, a loss of benefits and a loss of quantity and quality of services.
Despite conservative-based criticism that an elevated minimum wage will place a burden on small businesses, Price insists she supports them. Her plan is to institute a gradual increase from a minimum wage of $10 per hour to an eventual $15 per hour. If implemented correctly, Price maintains it will protect business owners from burden while providing a "livable wage" for the average worker.
As far as the election goes, Price encourages the younger demographic to step up to the plate.
"It's your guys' futures," Price said. "You guys are going to graduate into whatever economic market we have in a year, two years, four years."
Price says that "students are adults" and their opinions matter as much as any other Knoxville residents. She notes that Daniel dismissed UT student opinions by helping defund the Office for Diversity and Inclusion and supporting the concealed carry on campus bill.
"I don't think he listens to anybody but those who have voted for him," Price said.
Price added that Daniel refused to debate her after she found a moderator and coordinated a location, citing a conversation in which Daniel told her he would consider the debate under those circumstances.
"He didn't really consider it," Price said. "I think my opponent feels secure. . . I think it's better for him to keep his mouth shut given the amount of time he's said something that has backfired."
Daniel's refusal to debate her is unfortunate, said Price, because it denies an opportunity for citizens to ask questions. Despite party lines, she said that her talks with the public have shown her that Knoxville residents all want the same thing from the government.
"At the end of the day, we're supposed to represent everybody if we're elected — Democrats, Republicans, voters and nonvoters."
Election Day is Nov. 8, and polls are open from 8 a.m. to 8 p.m. ET. Check your voter registration card to find your voting location.
Featured image courtesy of Price's Facebook page
Edited by Kaitlin Flippo