TNJN celebrates 10 years
The Tennessee Journalist reflects on ten years of websites, articles and editors.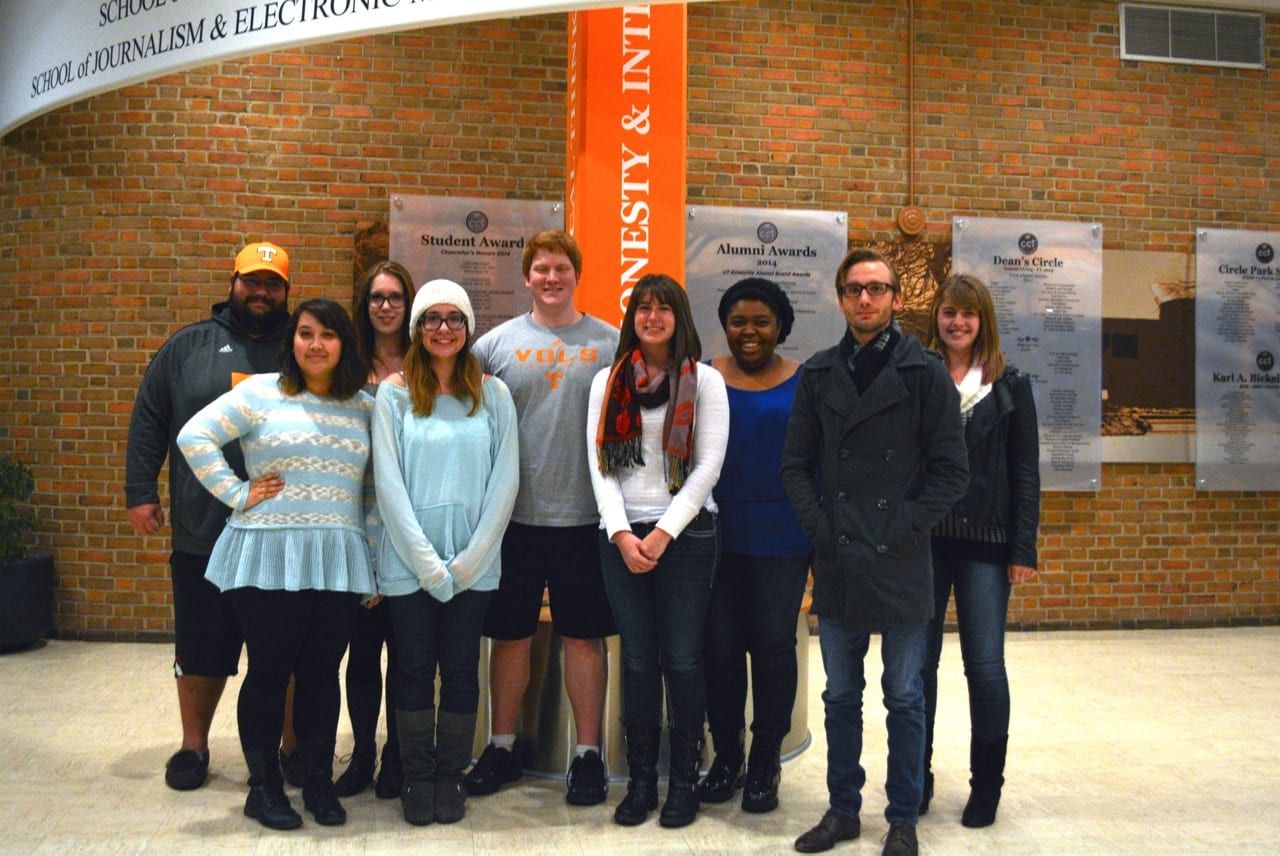 Ten years ago, Dr. Jim Stovall came to the University of Tennessee with the intention of creating an online news website for journalism students that could help students adapt to the changing nature of the industry.
After six weeks of planning and creating with the help of two colleagues, Stovall debuted the website for his senior level journalism class in October 2006.
"Once we were up and rolling, I asked students from the class if they wanted to volunteer to be the site's first editors, and several of them stepped forward, and we began publishing," he said.
Stovall retired from teaching in 2016, but his impact still remains. The website that he came to create, the Tennessee Journalist, is celebrating ten years of articles, editors and excellence in reporting.
Though online journalism may not be new for today's generation, TNJN's online-exclusive content has proven useful for those interested in finding a career in the industry.
Journalism professor, Lisa Gary, has been teaching the introductory journalism course, JEM 175, since 2012 and has worked with beginning journalism students to get them involved with student media.
She said TNJN was the first student media outlet to offer a converged media experience that demonstrates where the industry is headed.
"Those students [involved with TNJN] write stories that will be read in text, that's a lot like newspaper writing, but then they also have the opportunity to produce audio and video and audio slideshows," Gary said.  "It was the first student media group to offer that, and still offers it more extensively."
This focus on the future is what inspired former Editor-in-chief Jennifer Brake to join TNJN.
"I started as a news writer through the JEM 175 class," Brake said. "I loved that it was an online publication since it was clear that was where newspapers and news distribution in general was heading."
Brake served as editor-in-chief for a year and a half in 2012 and 2013 and currently works at Reed Public Relations in Nashville.
Brake said that TNJN has remained an important part of her life throughout the years.
"Working with TNJN was one of the highlights of my college career," she said. "I still use the skills I honed there in my current career and recommend any journalism students interested in the future of journalism to get involved."
Maggie Jones, who served as editor-in-chief for the 2014-2015 school year and Jessica Carr, who served as editor-in-chief for the 2015-2016 school year, both work in print journalism today.
Jones is an entertainment and features writer for the Knoxville News Sentinel and Carr works as a copy editor and page designer at the Daily Times in Maryville.
While both editors say their role in TNJN helped them to enter the professional world, Carr emphasized the camaraderie and community in the organization.
"I think that most of my friends that I made in college was because of TNJN or the journalism program," she said. "I'm just really glad that I decided to do it."
Though TNJN has undergone changes since its first publication, its goal has remained the same: provide readers with the news they care about quickly and accurately.
Featured image courtesy of TNJN
Edited by Kaitlin Flippo
Arts and culture editor, Taylor Owens, recognized her passion for writing at a young age. As an avid talk show fan, Owens found journalism to be the perfect way to combine her love for interviewing and writing. She is now a sophomore at the University of Tennessee majoring in journalism and electronic media. When she isn't writing for the Tennessee Journalist, Owens is most likely catching up on the latest reality television show.