Orange Hall residents prepare to move
Students currently living in Humes Hall move to new Orange Hall beginning Wednesday, Sept. 28.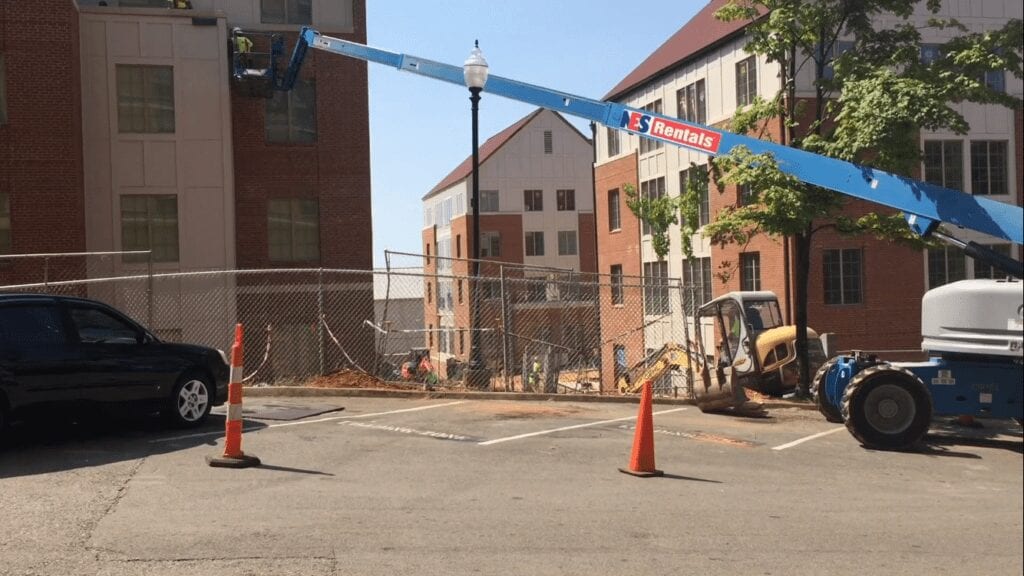 Many University of Tennessee, Knoxville students call on-campus housing home sweet home, but some students living in Humes Hall cannot wait to move. Students currently living in Humes are slated to move to newly built Orange Hall, part of the West Campus Redevelopment project, beginning 6 p.m. Wednesday, Sept. 28.
This summer, University Housing notified residents of Orange Hall construction delays, which placed students temporarily in Humes Hall. Humes was originally slated for demolition this fall. Conditions in the nearly 50-year-old residence hall have some students wishing it was already in ruins.
"I've put in five maintenance requests since I've been here," resident Carissa Hatcher said. "There's mold on the ceiling of the shower. To say the least, I haven't been happy living here."
The anticipated Orange Hall opening next week might come as good news for some, but not all residents agree with uprooting students during the semester. Students must put down the books and pick up their boxes to be in Orange Hall by 5 p.m. Oct. 2.
"It is in the middle of the semester, in the middle of exams," freshman resident Autumn Stamper said. "I finally adjusted to Humes, and now, I have to pack everything up and adjust to life again. It's just really hard to while struggling with college and work."
Though living situations did not settle well with some students, their housing bills came as pleasant surprises. Residents were billed the Humes Hall semester room rate for the entire fall semester saving students $275 or more depending on room accommodations.
Orange Hall is a pod style residence hall providing space for 378 male and female students. Pods are either double or single rooms with bathrooms and showers located across the hallway. This new residence hall also features 16 four-bedroom apartments. To view full building specifications, visit the housing website.
Building names for West Campus Orange and adjacent West Campus White halls have not been approved by the Board of Trustees.
Featured Image by Lexie Little
Edited by Kaitlin Flippo