Club Week: I Am That Girl strives for openness, equality
In the third feature of TNJN's Club Week, news editor Courtney Anderson profiles a relatively new organization at UT. I Am That Girl strives to be a safe, open space for not only women, but for all students.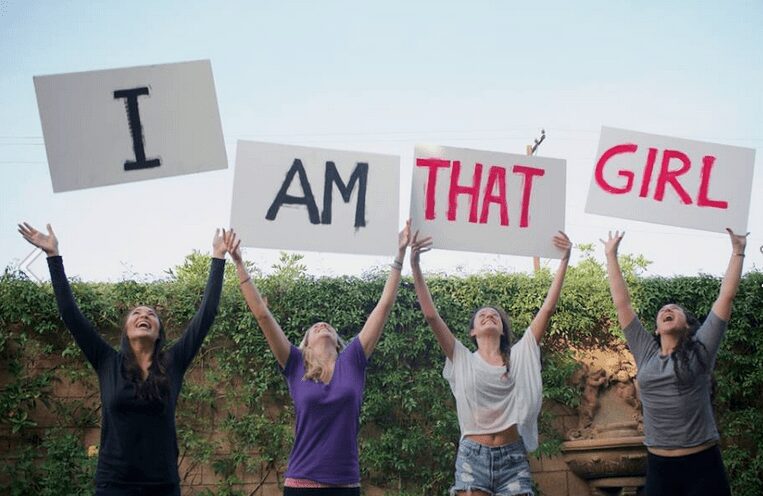 [title_box title="Club Week: I Am That Girl strives for openness, equality"]
When UT senior Carlie Russell first started at the university she became involved immediately.

She chose to work with a philanthropic sorority Alpha Chi Omega and The Volunteer Channel (TVC). While she enjoyed her time in the sorority, Russell began to notice something about Greek life on campus.
"There was competition between Greek chapters and a divide between Greeks and non-Greeks," Russell said.
There didn't seem to be an organization to bring students together. Then, while reading "The Daily Skimm," an email newsletter, Russell noticed a link to a group called I Am That Girl. Russell said she clicked the link and "instantly fell in love."
I Am That Girl is a national organization focused on empowering women and making culture more positive for girls throughout the world. With more than 170 chapters, 2,000 girls sponsored by the organization and 350,000 online members, I Am That Girl has been wide-reaching.
After reading about the organization, Russell decided UT was in need of a chapter on campus. Students needed a place to come together and discuss topics that have an effect on their lives. Russell also wanted a space for students to be themselves.
"This is a place where girls can come in and be who they are, not who they're supposed to be," Russell said.
She wants students to use the space to learn about who they are and how they can help each other.
"We want to help establish who you are to yourself, so that you can help others establish themselves," Russell said.
I Am That Girl is an open space and completely confidential. Those characteristics are ones that vice president Eduarda Lague appreciates.
Lague learned about the organization when Russell made a post to a sorority page designed to help students buy, sell and trade items. As a student who was raised by a feminist mother, I Am That Girl was something that seemed very empowering to Lague.
"That definitely attracted me to it, because it's something that I'm very passionate about," Lague said. "It was awesome that someone wanted to start it on campus."
Lague said her favorite part of I Am That Girl is how open everyone has been so far. Lague was afraid that no one would want to open up in the beginning, but said that Russell's leadership has been a big help.
"I've met so many awesome people and seen that other people in college are going through the same things. Everybody has their struggles," Lague said.
Because the group is new, Russell and Lague are focused on getting their message out on campus and in the community. Through a blog, email lists and reaching out to sororities, they are working to make sure I Am That Girl has a definite presence.
They also want students to know that the group is not exclusive to only women. Russell said the group's name can be "intimidating," but that intersectionality–how different identities and issues are connected to one another–and male involvement were very important to them.
"We're not just about girls–we're about students," Russell said.
"Feminism gets a bad rep," Lague said. "Men are welcome. We definitely want gender equality."
Anyone looking to join can stop by the Humanities and Social Sciences building, room 51, Thursday nights at 6 p.m.
On Nov. 5, the group is hosting an event called, "Something to Talk About," where they will discuss topics such as feminism, womanism and discrimination.
More information about I Am That Girl can be found on their blog.
Featured image courtesy of I AM THAT GIRL at UT Facebook page
Edited by Jessica Carr
News editor, Courtney Anderson, has been telling stories for as long as she can remember. From scribbling short stories on the back of pamphlets to excelling in Advanced Placement English courses in high school, Anderson has always been determined to make a career out of writing. Anderson joined TNJN as a freshman and instantly fell in love with online news. She hopes to become an editor for a major online news source one day.