No. 21 Arkansas knocks Tennessee out of SEC tournament 80-72
Tennessee fell at the hands of the Arkansas Razorbacks on Friday in the SEC tournament. Their season is likely finished.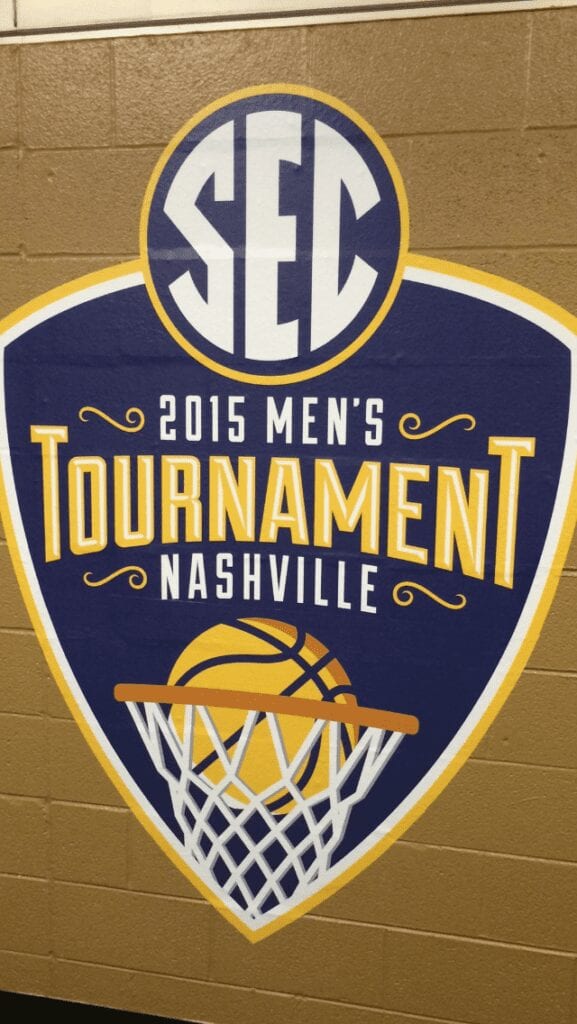 NASHVILLE — A hog wild start for the Arkansas Razorbacks (25-7, 13-5) allowed them to hold off Tennessee (16-16, 7-11) on Friday, 80-72 in the SEC tournament.
Arkansas started the game on a 13-0 run and eventually led 18-3 before Tennessee could find any rhythm. By that time, the Vols had dug themselves into a hole that they would not be able to climb out of – even by outscoring Arkansas by 12 in the second half.
Head coach Donnie Tyndall said, "Arkansas could go deep in the NCAA tournament. We started the game on our heels … I'm proud of the guys. If we had started a little better, maybe it would have been a different story, but credit Arkansas for that."
The Razorbacks led 45-25 at halftime after shooting 51.6 percent and holding Tennessee to 16.0 percent from the field.
Tennessee showed toughness and grit – two words that have been used to describe them all season – in the second half. They cut the Arkansas lead to four, 71-67, late in the game, but the Razorbacks hit free throws in the closing minute to seal the deal.
"This time of year games are going to come down to the wire. It's about surviving and advancing," said Arkansas head coach Mike Anderson.
The Vols outscored Arkansas 47-35 in the second half, shooting a much better 44.4 percent.
From an individual standpoint, Bobby Portis wreaked havoc on Tennessee. The SEC Player of the Year finished with 26 points and 11 rebounds. After the game, Portis said, "Last Saturday was a heartbreaker for us. Today, we wanted to come out and make a statement."
For the Vols, Josh Richardson – in likely his final game at the college level – led the way in scoring with 22 points. Kevin Punter added 13 points.
With the win, Arkansas moves on to play Georgia today in the semi-finals of the tournament. The other semi-final game is between Auburn and Kentucky. The winners of today's games will play tomorrow in the SEC tournament championship game.
Tennessee's season has likely come to an end. Tyndall said, "We played 32 games and played as hard as we could in 31.5 of them. The only time we did not was the first half of the first game against LSU."
"There will probably be no post season play for us… If we got an invite to the NIT we would certainly do that," he added.
Edited by Maggie Jones
Sports Editor, Cody McClure, has been with TNJN since January 2014. He is passionate about SEC football and basketball. To him, there's nothing better in life than game day in Neyland Stadium. Cody covers the SEC for Athlon Sports. Additionally, he co-hosts Rock Solid Sports for WUTK 90.3 FM on Fridays from 7-8 p.m. ET. Cody is also interning at Sports Radio WNML working under Jimmy Hyams. In his spare time, he plays golf, travels the country, and plays guitar, badly. Follow him on Twitter @CodyMcClureCFB.