Campus Style: Christy Cleger sports cheap fall finds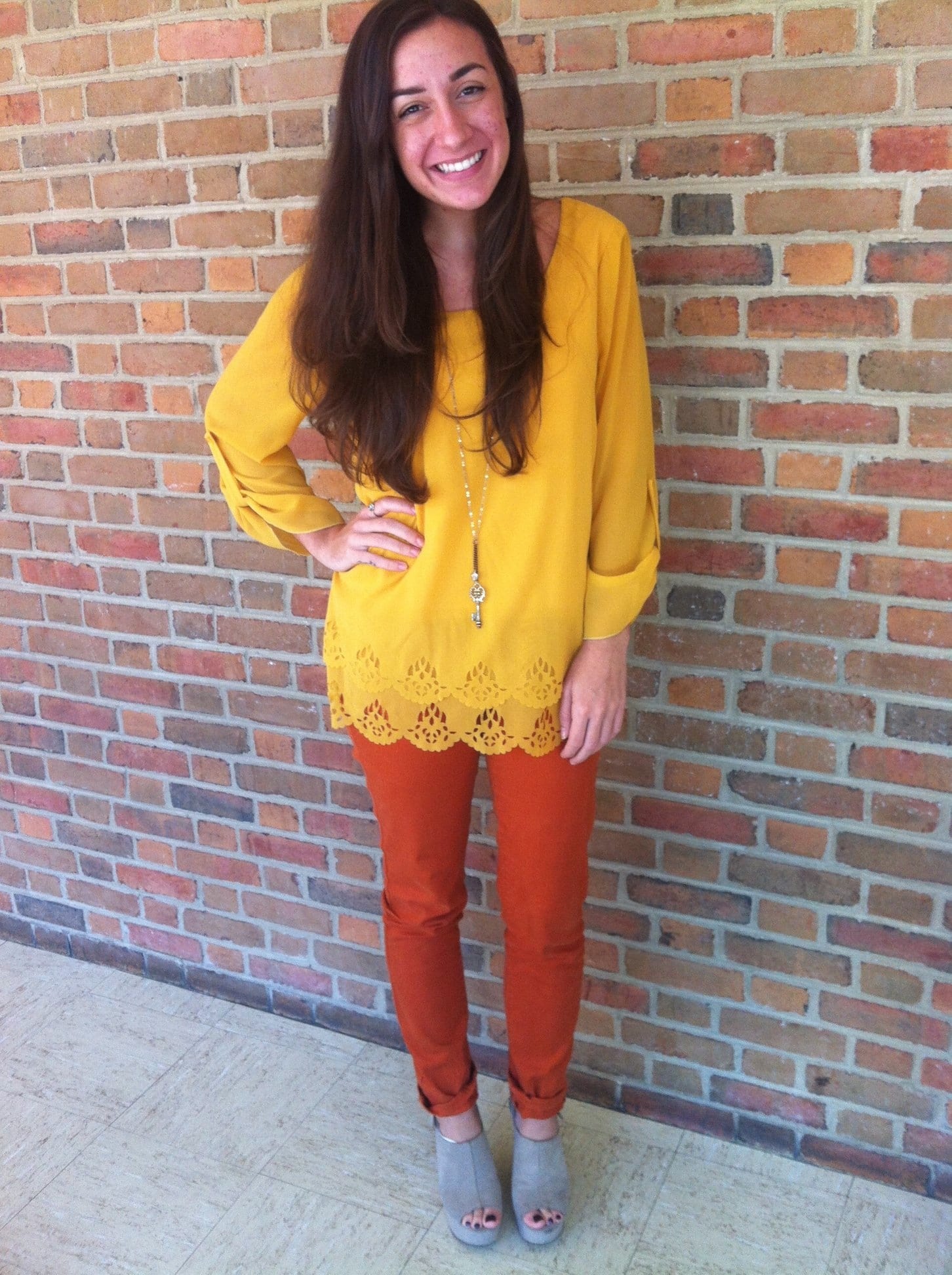 Vital Stats
Name: Christy Cleger
Age: 22
Major: Journalism & Electronic Media
Hometown: Fort Worth, Texas
What are you wearing? My shirt is from Karm, the little thrift shop on Kingston [Pike]. It was like $3! My jeans are burnt orange skinnies from Goodwill for $2 and Steve Madden wedges from Marti & Liz for $25. I'm all about the thrift!
Describe your style in 3 words: Hippy-ish, natural, rustic
Do you have any advice for dressing comfortably and stylishly? I stick with solids a lot because I think they're versatile. You can dress [solids] up or dress it down. Prints add interest too. Scarves and boots are always good.
How do you make an outfit unique? The fact that I shop at thrift stores makes my outfits unique. I wear a lot of scarves a lot of different ways. I stack scarves and wear two at a time. I like that military look with boots and army jackets. There's a way to make it look girly too.
Are there any trends you're excited about for fall? All of the warm colors that are coming back in style like dark greens, oranges, purples. I like dark, rich colors and, of course, boots and scarves.
Follow Christy on Twitter (@ChristineCleger), Instagram (@christinecleger) and her blog.
Edited by Jennifer Brake