Lady Vols place fourth in the Mercedes-Benz Collegiate Championship
The Lady Vols propel to a fourth place finish in the 23rd Annual Mercedes-Benz Collegiate Championship.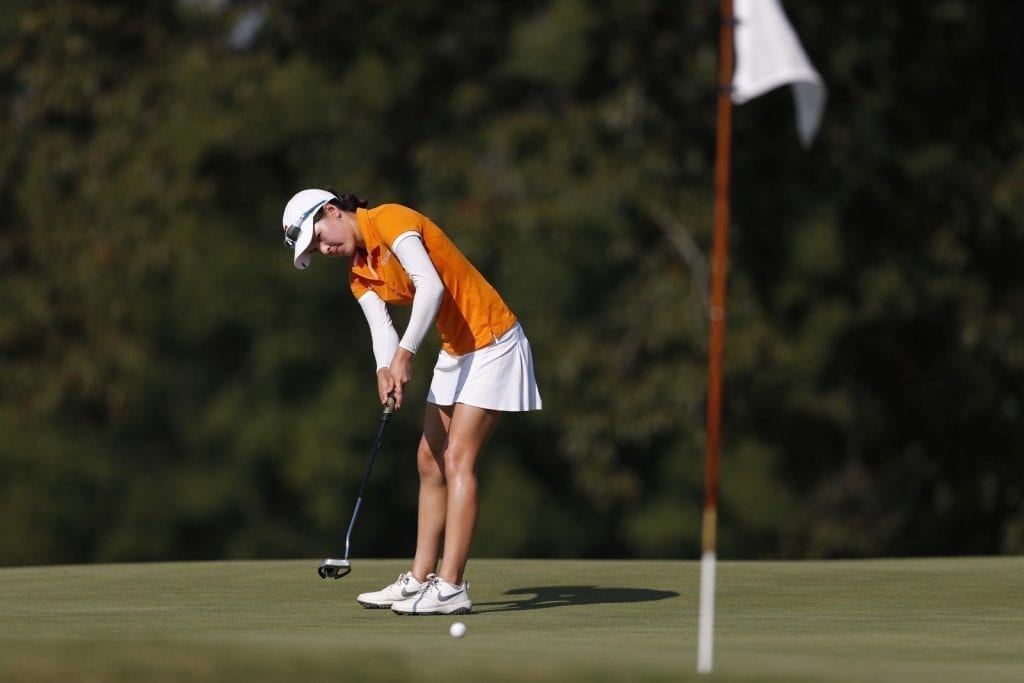 The Lady Vols competed in the 23rd Annual Mercedes-Benz Collegiate Championship on Sept. 16 and 17.
The Women's golf team finished in fourth at the end of the tournament after having a record-breaking second day of play. They placed behind LSU, who placed third. Charlotte placed second, and Kent State won the tournament.
The Lady Vols shot effectively in the first two rounds placing in the top-15 at eighth overall.
Two Lady Vols were represented by freshman Nicole Whiston in the individual top-15 after round one with a score of 1-under.
Whiston finished the first round with a score of 70 and was one of only two freshmen in the top-15 individually. This first round was the fourth round of par or better for her this season.
The second Lady Vol was Mariah Smith, who started slowly in the first round but ended up tying Whiston in the top-15 for individuals.
The Lady Vols broke a school record on the second day of play. The team shot 10-under, which is two strokes lower than the previous two school records set in 2015 and 2019. This also marked a new Mercedes-Benz Collegiate Championship record, as 10-under was three strokes lower than Iowa State's record in 2015.
Strong second day play moved Tennessee up to finish fourth with a score of 863.
Coach Judi Pavon credited the Lady Vols rebound after day one to some relaxation from her players.
"We were really nervous yesterday because we wanted to play well," Tennessee coach Judi Pavon said. "We got off to a bad start so we were never able to settle down. Today, they went out to just play more relaxed and put on a good show for everyone who works so hard to put on the event."
Pavon also commented on Whiston's abilities after the match.
"Nicole is a very talented and smart golfer," Pavon said. "She really doesn't have any big weaknesses and is playing with a lot of confidence. She has been great for us to count on through these first two tournaments. We often have freshmen come in and play well, it always makes the teams so much stronger when they do."
Next, the Lady Vols will travel to Chicago to play in Illini Women's Invitational, a two day tournament that starts on Oct. 7.
Edited by Christian Knox and Ben Gleason
Featured photo courtesy of Tennessee Women's Golf's Twitter (@Vol_WGolf)