Tennessee blows past Belmont in weekday contest
The Vols tallied yet another weekday win on Tuesday night against the Bruins.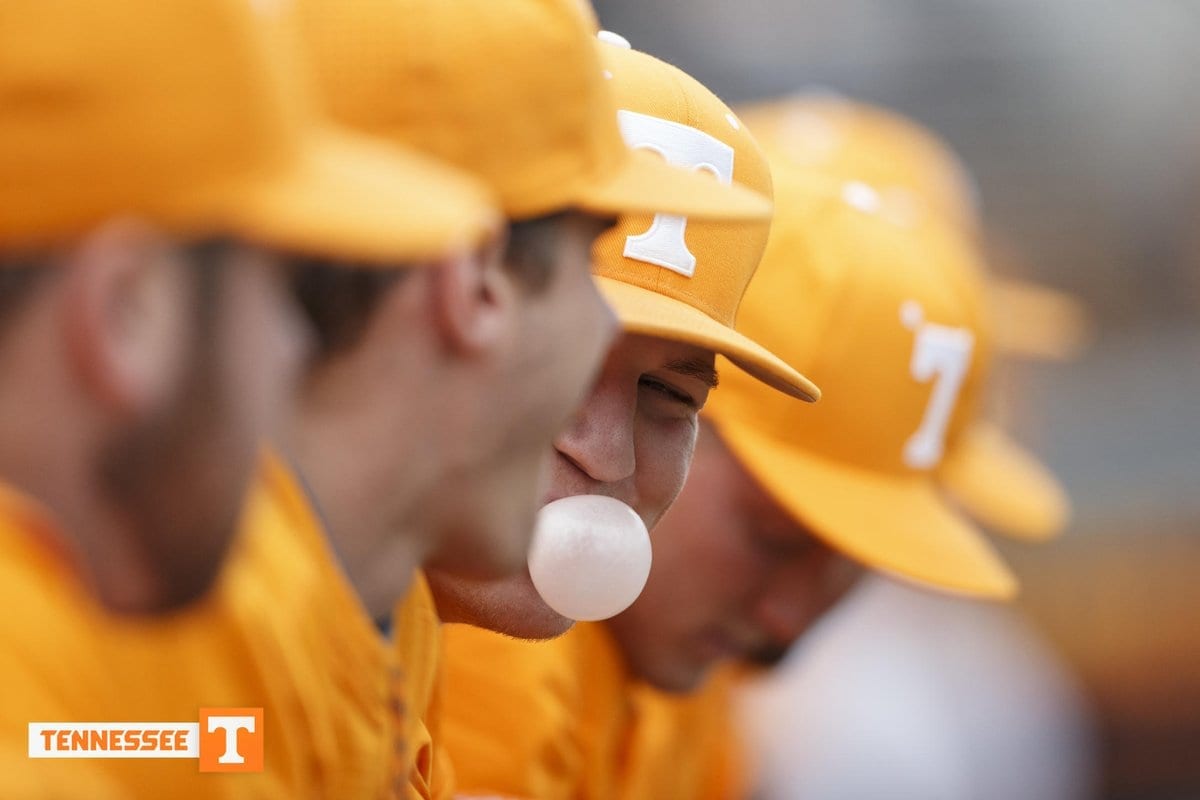 Coming into Tuesday night's game against Belmont, Tennessee (18-12) mourned a three-game losing streak. The Volunteers looked for their first win since March 27 against Western Carolina to revive the season. The Vols beat the Bruins 9-2 in the midweek matchup at Lindsey Nelson Stadium in Knoxville.
Freshman pitcher Sean Hunley got the start on the mound for Tennessee. He pitched over five innings and gave up just two runs on four hits. Hunley also struck out five batters and now stands at 5-0 on the season with a 1.85 ERA after the dominant win.
Hunley spoke about the team's rapport and future.
"It gives me a lot of confidence," Hunley said. "It gives everyone confidence in the dugout and that is a good thing. I think if we can just carry the midweek performance with the bat into the weekend, I think we can do a lot of damage."
The Vols fell behind early in the game, but after finally getting on the board in the second inning, they couldn't be stopped. Tennessee got its scoring going with an RBI double to left field from freshman infielder Brandon Trammell to bring in catcher Nico Mascia and third baseman Evan Russell.
Russell and sophomore outfielder Jay Charleston led the team with two hits apiece. Each notched two runs on the night. Senior designated hitter Benito Santiago blasted a two-run homerun in the sixth inning to finish off the scoring for the Vols.
Tennessee found success in midweek games this season. The orange-and-white have scored five or more runs in eight of their nine midweek games. Tennessee scored eight or more runs in five of those games. Their nine-run performance against Belmont helped to pad their numbers Tuesday night. They have lost just two weekday games this season.
After the game, Vols head coach Tony Vitello spoke about Russell and his impact on the young Volunteers team.
"I think we have gone through different stages because he has not been an everyday player for us," Vitello said. "But now he is excited to be at the park everyday kind of knowing his name is in the lineup, and it is for now."
The next test for the Vols comes this weekend against the top-ranked Florida Gators. The Gators travel to Knoxville for a three-game series, riding a seven-game winning streak. First pitch of game one is set for 6:30 p.m. ET on Friday night at Lindsey Nelson Stadium.
Written by Cole McCormick
Edited by Seth Raborn/Lexie Little
Featured image courtesy of Tennessee Athletics