Lady Vols bounce back against Tennessee State
Tennessee tallied a win at home on Tuesday after losing its last two games.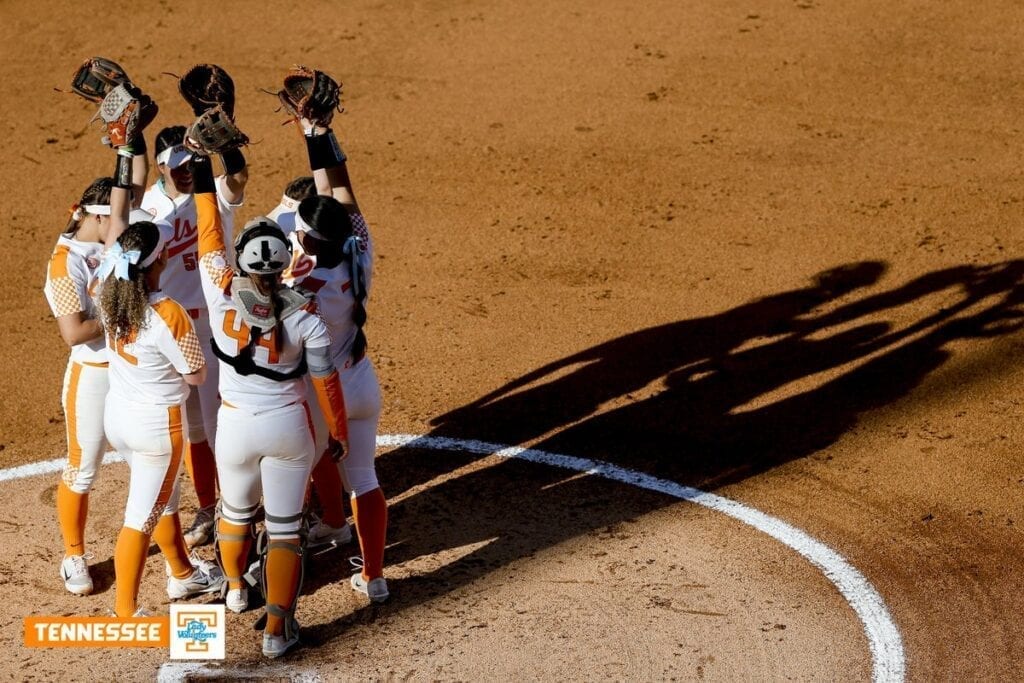 Eighth-ranked Tennessee (32-6) tallied a non-conference victory over the Tennessee State Tigers (3-32) Tuesday afternoon by a score of 3-0. The much-needed win came after a devastating Easter weekend series to No. 6 Georgia.
After facing the run-rule in back-to-back games against the Bulldogs for the first time ever, Tennessee regained momentum.
However, the orange-and-white got off to a slow start in the contest against a lackluster Tigers team. Tennessee State lost 15 straight games coming into the matchup at Sherri Parker Lee Stadium.
Recent batting struggles continued for the Lady Vols, as they only recorded three hits in the entire game. Tennessee failed to score until the bottom of the fourth inning, when junior infielder Abby Leach tagged up on a sac-fly from sophomore infielder Chelsea Seggern to give the squad a 1-0 lead.
Caylan Arnold held her own in this contest for the Volunteers and improved to 14-3 on the mound this season. After losing three of her last four games, Arnold recorded seven strikeouts in the win. She chalked up 300 punch-outs in her young career at Tennessee.
Each of the Lady Vols' final two runs came in the fifth inning, as they scored off a throwing error and an RBI single from senior outfielder CJ McClain. However, the batting problem for Tennessee remains a mystery, as they only recorded three hits on 21 at bats against the Tigers.
Vols co-head coach Ralph Weekly made sure to reach into his bullpen to insure a win. He brought in freshman pitcher Ashley Morgan to throw 21 pitches in two innings and Matty Moss to close out the contest. Morgan and Moss combined to allow just two hits and log three strikeouts.
Despite good pitching for Tennessee, Weekly still aired his grievances about the Lady Vols' batting issues.
"That's what I'm going to try to figure out," Weekly said. "I've been able to spark the (hitting slump) lately with the slappers coming off the bench … I personally spent three hours this morning looking at hitting"
The Weeklys need to get the Lady Vols offense in order very soon. The Lady Vols hit the road to face No. 11 Auburn this weekend. Auburn is 33-7 and only lost one game at home this season. Tennessee begins the three-game series Friday at 6:30 p.m. ET.
Written by Caleb Souders
Edited by Seth Raborn/Lexie Little
Featured image courtesy of Tennessee Athletics