Brad Paisley tour visits Vols
Brad Paisley felt the Volunteer spirit on his "Weekend Warrior World Tour" in Thompson-Boling arena Thursday night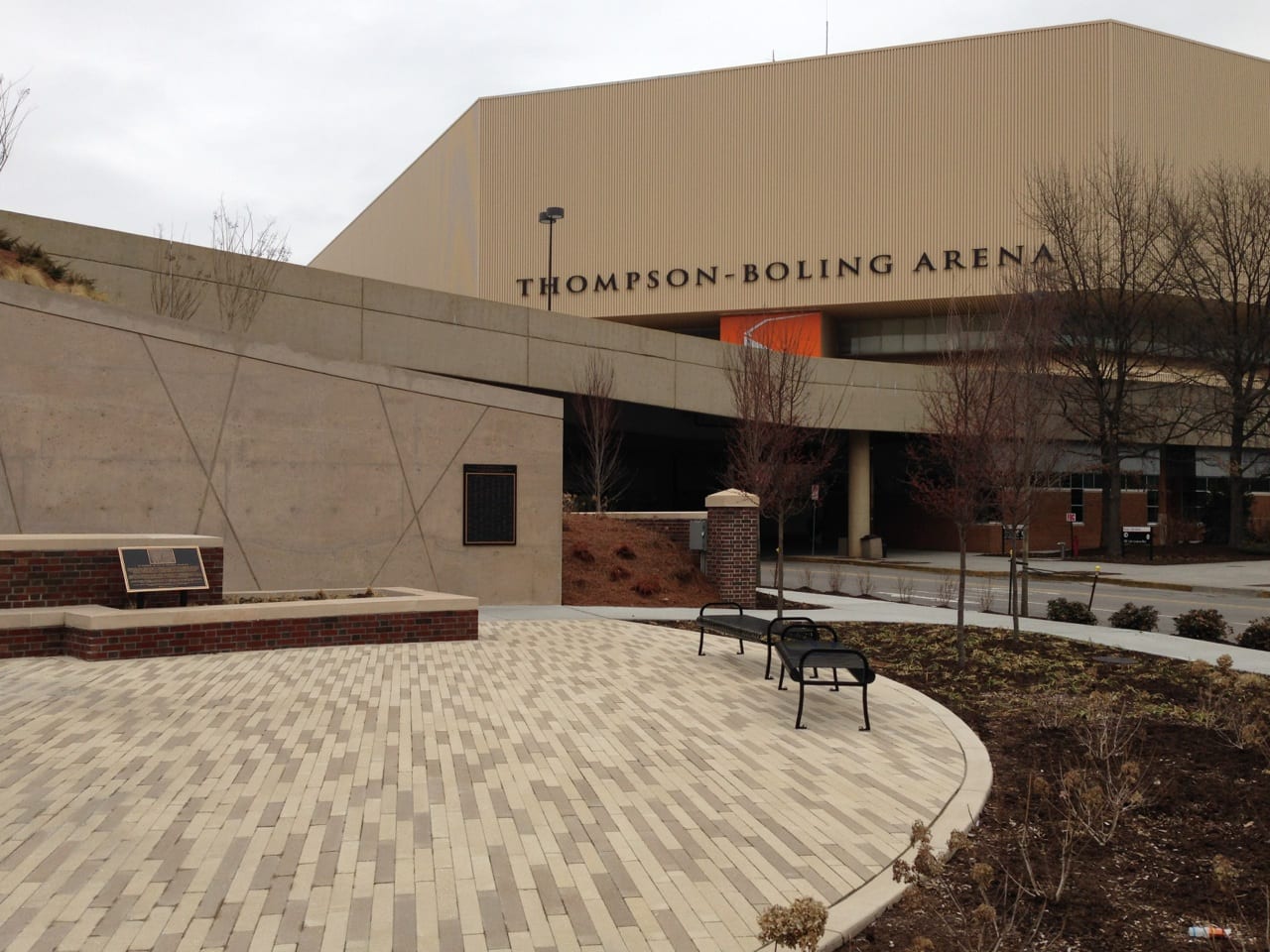 On Feb. 22, country music superstar Brad Paisley brought his "Weekend Warrior World Tour"  to Thompson-Boling Arena, the site of several country music tours slated for this year that attract fans from across the nation.
However, the home crowd became the focus in Paisley's show. University of Tennessee students especially enjoyed the concert. Paisley even asked a UT business major to join him on stage for a song at the beginning of his set. 
Paisley continued to embrace the crowd and the venue. Though he played hit songs like "Whiskey Lullaby," Paisley appealed to the audience by playing "Rocky Top."
Being a Vol fan, Paisley reminded the crowd college football kicks off in September. The Vols face off against Paisley's other favorite team, West Virginia, in a neutral site matchup Sept. 1. Paisley infuses his support into his music. In the music video for Paisley's "Country Nation," he wears a split jersey: half Mountaineer, half Volunteer.
Paisley further expressed his support on stage. He shocked a young fan when he gave him a signed guitar. Next to the signature, Paisley drew a "Power T" for Tennessee.
"You gotta learn how to play it now," Paisley said. "Now that's how you make a Kenny Chesney."
Chesney, a fellow country artist, also supports the Vols. His song "Touchdown Tennessee" pays tribute to John Ward, famed former voice of the Vols.
Country artists embrace Tennessee, as Thompson-Boling attracts country acts each year. Couple Tim McGraw and Faith Hill brought their tour to the arena last September. Paisley kept the trend alive as Thompson-Boling prepares to host Miranda Lambert next week. Chris Stapleton brings his tour to Knoxville this October.
In addition to well-established artists, Thompson-Boling also hosts up-and-coming musicians invited to tour.
Opening acts Lindsay Ell, Chase Bryant and Dustin Lynch kicked off the Feb. 22 concert with several songs, including Lynch's  "Small Town Boy" which currently sits at No. 43 on the iTunes Country chart.
For information about upcoming events at Thompson-Boling click here.
For Brad Paisley fan and tour information visit: http://www.bradpaisley.com/
Featured Image by TNJN
Edited by Lexie Little