7 Touchdown dishes for your Super Bowl party
Serve up some tasty treats for game day
New England Patriots vs. Philadelphia Eagles, Sunday, Feb. 4 at 6:30 p.m.
Super Bowl 52 featuring the New England Patriots and the Philadelphia Eagles will be played in U.S. Bank Stadium in Minneapolis, Minnesota Sunday. You may not attend the game, but you might need some snacks.
Whether you're hosting a party or going to someone else's party, here are seven dishes that will score big on game day.
The Seven-Layer Dip
1 ½ cups sour cream
1 package (1 oz) Old El Paso™ taco seasoning mix
1 can (4.5 oz) Old El Paso™ chopped green chiles
1 can (16 oz) Old El Paso™ refried beans
1 package (8 oz) refrigerated guacamole
1 ½ cups finely shredded Cheddar cheese (6 oz)
1 cup pico de gallo
1 can (2.25 oz) sliced ripe olives, drained
¼ cup sliced green onions
Tortilla chips, as desired
First, spread refried beans out along the bottom of a bowl or casserole dish. Then, mix together the sour cream, taco seasoning mix and green chiles in a separate bowl. Once mixed, spread over the beans.
For the next layer, put guacamole over the beans and sour cream mix. Top with cheese, pico de gallo, olives and green onions.
Serve with tortilla chips.
Refrigerate before and after serving. Recipe courtesy of Pillsbury.com.
Buffalo Chicken Dip
2 (10 ounce) cans chunk chicken, drained
2 (8 ounce) packages cream cheese, softened
1 cup Ranch dressing
3/4 cup pepper sauce
1 1/2 cups shredded Cheddar cheese
1 bunch celery, cleaned and cut into 4 inch pieces
1 (8 ounce) box chicken-flavored crackers
First, combine the chicken and pepper sauce together and heat until warm. Then, combine the cream cheese, ranch dressing and half of the shredded cheese with the chicken in a crockpot (if you have one) and cook on low for 40 minutes or until bubbly.
May be served with the chicken-flavored crackers, crackers of your choice or different vegetables. Recipe courtesy of Allrecipes.com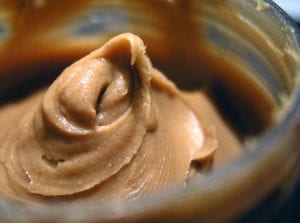 Peanut Butter Cookie Dough Dip
1/2 cup unsalted butter
1/2 cup light brown sugar
1/4 cup creamy peanut butter
8 oz cream cheese, softened
3/4 cup powdered sugar
1/2 cup semi sweet mini chocolate chips
8 oz pkg Reese's peanut butter cup Minis (or about 1 1/2 cup chopped Reese's cups)
Over medium heat, melt the butter and mix in the brown sugar and peanut butter. Mix until the sugar dissolves and immediately remove from heat to cool.
Then, in another bowl, beat together the cream cheese and powdered sugar for around 4 minutes or until creamy.
Once the brown sugar and peanut butter mixture cools, mix into the cream cheese on a low setting.
Lastly, fold in the chocolate chips and peanut butter cups. Your dip is then ready to be enjoyed with pretzels, animal crackers, vanilla wafers or whatever else you would like.
Put in the refrigerator before and after serving.  Recipe courtesy of shugarysweets.com
Walking Tacos
1 Tablespoon butter
1 small onion, chopped
2 small jalapenos, seeds removed, diced
1 lb. ground beef
2 1/2 Tablespoons homemade taco seasoning or 1 packet of taco seasoning
1 14 ounce can tomato sauce
1 14 ounce can kidney beans
1 14 ounce can diced tomatoes, drained
4 Frito bags-make sure they are all corn if you're gluten free
Shredded lettuce
Shredded Mexican Cheese blend
Sour Cream
Over medium heat, melt butter and saute chopped onions until softened. Then add jalapeños and saute for 2-3 minutes.
After the onions and jalapeños are cooked, add the ground beef to the pan and brown. Drain excess fat and mix in taco seasoning.
Then, combine tomato sauce, kidney beans and drained diced tomatoes to the pan. Cook and stir until heated through.
Finally, add mixture to Frito chip bag and top with cheese, sour cream or whatever else you like. Recipe courtesy of neighborfoodblog.com
Pigskins in a Blanket
2 cans (8 oz each) Pillsbury™ refrigerated crescent dinner rolls
48 cocktail-size smoked link sausages or hot dogs
Yellow Mustard
First, preheat the oven to 375 degrees and open each package. Separate the dough. After separating, cut each piece into three triangles.
Starting from the point of the dough, roll one sausage and dough until reaching the end. Place them seam down on an ungreased cookie sheet.
Bake 11-14 minutes or until golden brown. Change the position of the cookie sheet halfway through baking.
Remove from oven and transfer to serving tray and let cook for 2 minutes.
Once cooled, use the mustard to create football laces on top of the crescent dogs. Recipe courtesy of Pillsbury.
Oven Baked Chicken Wings
3 lb. chicken wings, split at the joint, wing tips removed and discarded
4 tbsp. extra-virgin olive oil
kosher salt
Freshly ground black pepper
3/4 tsp. garlic powder
3 tsp. baking powder
Preheat oven to 425 degrees. In a bowl, dry chicken thoroughly with paper towels and toss in oil. Season with salt, pepper, garlic powder and baking powder.
Grease rimmed sheet pans with olive oil and spread chicken in a single layer. Bake for about 20 minutes, then broil until golden brown – 7 to 10 minutes. Recipe courtesy of Delish.com
Sloppy-Joe Sliders
1 lb. of ground beef
½ chopped onion
1 package of King's Hawaiian rolls
1 ½ cup of Ketchup
1 Tbsp of Mustard
½ cup of BBQ sauce
Garlic powder
Seasoned salt
In a medium pan, add the chopped onion and ground beef. You'll want to season the ground beef with garlic powder and seasoned salt. Cook over medium heat until the meat is completely cooked. Drain the excess fat.
Then, pour the ketchup, mustard and BBQ sauce into the meat and onions. Mix until everything is combined evenly.
After mixing, slice the Hawaiian rolls horizontally so that there are bottoms and tops. Put the bottom section of rolls in a casserole dish and then layer the meat on top. Place the top section of the rolls on the meat and gently press the layers together.
You can serve them as is, or you can heat them up in a oven set at 350 degrees for about 10 minutes.

No matter where you are, enjoy the Super Bowl with some easy and delicious treats!
Featured Image obtained from creativecommons.org 
Edited by Lexie Little