Fisher returns to handle unfinished business
The former Nashville Predators captain returned to the organization on Wednesday after previously retiring over the offseason.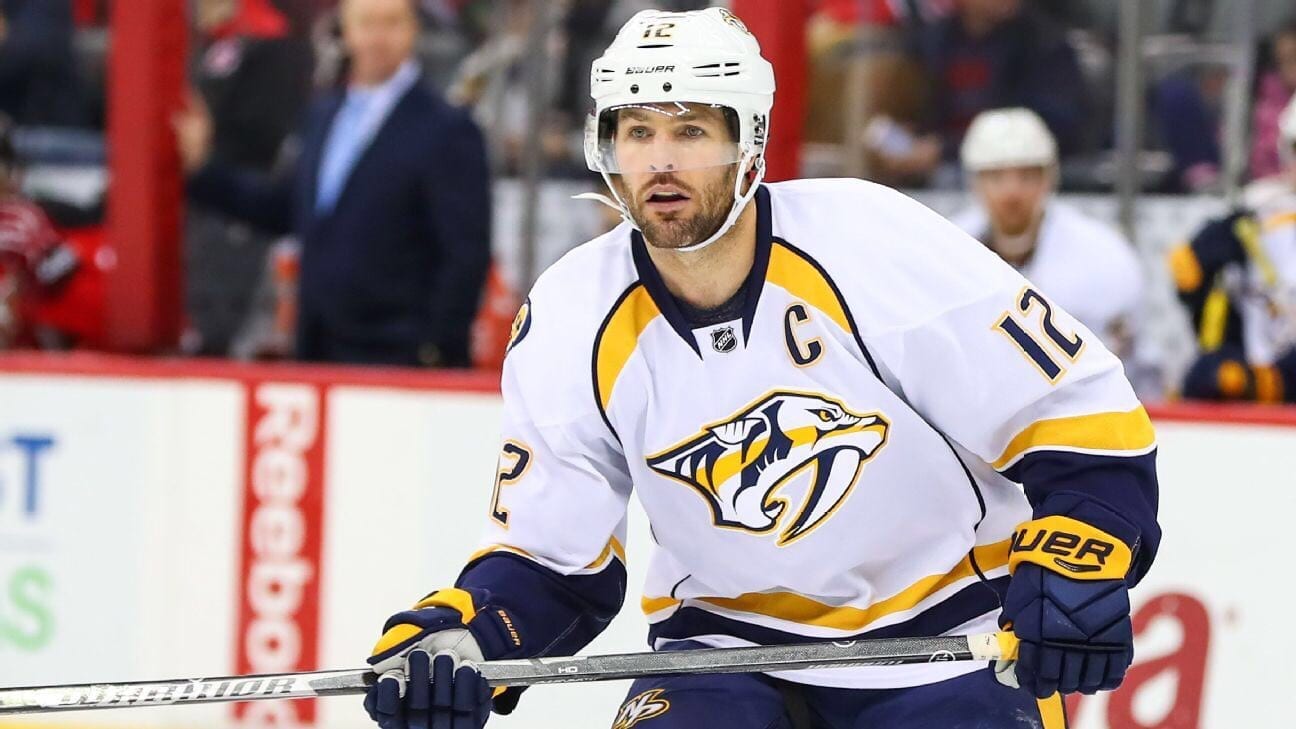 This afternoon, Predators general manager David Poile said that former center Mike Fisher would return for the remainder of the season. Poile noted they hope to reach a deal prior to the Feb. 26 trade deadline, and Fisher's return would only be for the rest of the season.
"It always kinda bugged me when guys came out of retirement," Fisher said. "I thought I was done and it was the right decision at the time. The more I thought about it, I just thought about the opportunity and how good this team is."
Poile said Fisher, 37, would not take back his captaincy. Defenseman Roman Josi will keep the patch.
"Mike wants to come back to win a Cup, not to take his position as captain," Poile said.
Fisher said that his wife, Carrie Underwood, constantly pushed him to come back, and he felt like this season "could be the year." Fisher took to the ice at Bridgestone Arena Wednesday morning. The Nashville Predators officially re-introduced Fisher to the organization at 12:30 p.m. ET.
The former captain registered 16 goals and 24 assists in the 2016-17 season. Fisher also tallied four points in the Predators' historic Stanley Cup Playoff run.
"There's not a guy down there right now who doesn't have a smile on his face because Mike's going to come back," Predators head coach Peter Laviolette said.
What this means for the Predators
Poile dodged questions about the trade deadline and how adding Fisher would possibly impact his chances of making a deal. NHL insider Pierre LeBrun of The Athletic tweeted earlier this month that the Predators will prioritize a top-six winger addition at the trade deadline.
Adding Fisher to the mix gives Nashville the ability to deal a young forward for a winger. The Montreal Canadiens have allegedly been shopping its 29-year-old winger Max Pacioretty, who would be a significant addition to the Predators. Trade buzz swirls around the 26-year-old Buffalo Sabres winger Evander Kane as well.
The asking price initially proved too high for the Predators to acquire those players, but with the addition of Fisher, acquisitions become much easier for Poile. Although he regretted his past acquisitions at the trade deadline due to team balance issues, Poile may look to make another big splash.
Regardless of how Polie handles the situation, Nashville added significant depth to its centers and to the rest of the team. It's safe to say the Predators are accepting nothing less than another Stanley Cup Finals appearance in 2018.
Edited by Ben McKee 
Featured image courtesy of NHL.com