No. 7 Lady Vols fend off upset bid from Auburn
No. 7 Tennessee improved to 14-0 on the season with a hard-fought win over Auburn on Thursday night.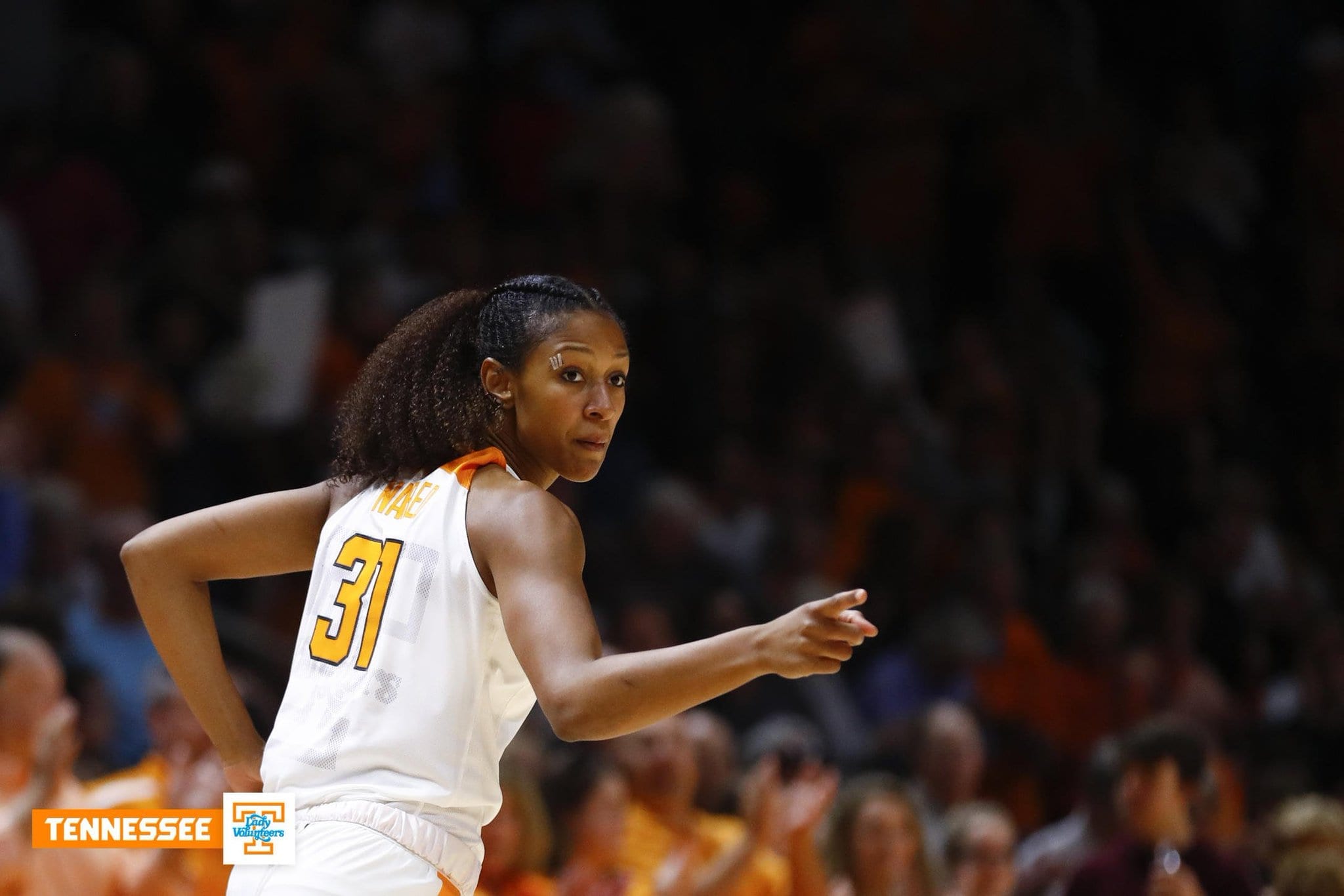 No. 7 Tennessee (14-0, 2-0 SEC) avoided the upset on Thursday evening, defeating Auburn 70-59 in Thompson-Boling Arena. With the win, the Lady Vols are now 14-0 for just the fifth time in school history.
It was a back-and-forth affair, as there were 16 lead changes until the Lady Vols ended the game on a 19-4 run to snap Auburn's (10-4, 1-1 SEC) seven-game winning streak.
"I told them great teams find a way to win," Lady Vols head coach Holly Warlick said following the game. "We found a way to win tonight."
Freshman Evina Westbrook continued her recent uptick in offensive production, scoring a career-high 18 points on 5-of-7 shooting from the floor and 4-of-5 from three. The former No. 2 overall player in the country added a game-high six assists.
Along with Westbrook, senior Jaime Nared helped lead the way with yet another double-double. Nared finished with a game-high 19 points and 11 rebounds. Fellow senior Mercedes Russell added 10 points and four blocks.
Tennessee led Auburn 18-13 at the end of the first quarter thanks to a 5-0 run to end the frame. The Lady Vols held the Tigers to 5-of-24 shooting in the first 10 minutes.
The second quarter was much more effective for Auburn on the offensive end. Thanks to an 8-0 run and 12 first half points from Daisa Alexander, the Tigers were able to battle back and tie the game, as the two teams entered halftime tied at 30-all.
Warlick's team turned it over a season-high 28 times and entered the fourth quarter with the game tied at 40. The Lady Vols and Tigers swapped buckets for much of the fourth, but freshman Anastasia Hayes stepped up and scored nine points in the final eight minutes to lead Tennessee to the win.
"Obviously the game was ugly," Nared said.  "We knew that playing it. But we got stops when it mattered."
Despite her career-night, Westbrook wasn't pleased with the outing.
"It feels good to end on a win, but at the same time, we played terrible, definitely not what we're capable of," Westbrook said. "At the same time, we'll bounce back."
While the offense was ugly tonight, the Lady Vols were at least balanced. Seven of the eight Lady Vols who played on Thursday night scored at least four points.
Now 8-0 at home, the Lady Vols will play one more game in Thompson-Boling Arena before setting out on a three-game road trip. Tennessee will host Vanderbilt at 12 p.m. ET on Sunday.
Edited by Seth Raborn
Feature image courtesy of Tennessee Athletics