Vols blow past NC State, 16-2
Tennessee captured the series win in convincing fashion as the Vols run-ruled the Wolfpack in 5 innings.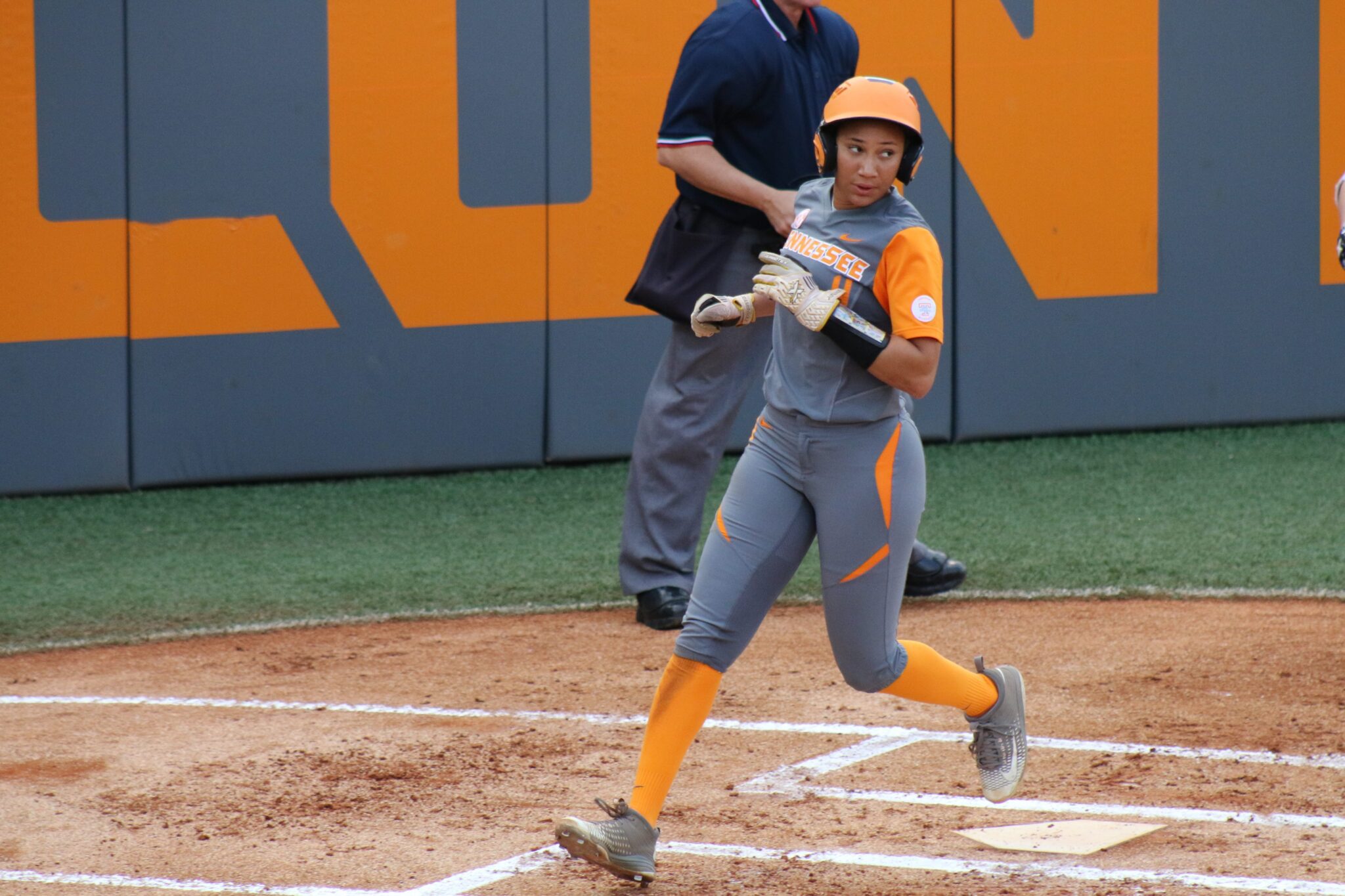 North Carolina State (12-23) travelled to Knoxville to take on the No. 19 Tennessee Vols (30-5) at Sherri Parker Lee Stadium in Knoxville on Saturday.
Matty Moss took the mound for Tennessee and was able to nab her 15th win of the season. Moss and the Vols got off to a solid start as she recorded two of her five strikeouts in the first inning. The sophomore pitcher came in clutch for the Vols when she gave up just 1 run in the top of the second inning after NC State had loaded the bases. From then on, Tennessee dominated.
The Volunteers struggled in the batting column in the first inning, but in the second inning, the script flipped. Catcher Scarlet McSwain sent a bomb to deep center field to give Tennessee a 3-1 lead and boost the Vols' confidence. The Vols finished the inning with a total of 6 runs after shortstop Meghan Gregg put one off the right field wall for an RBI double, her first of two RBI doubles on the day.
Tennessee was on a roll going into the third inning as third baseman Chelsea Seggern led off the inning with a solo shot to center field, her third of the year. The Vols went into the fourth inning up 8-1 after a run scored on an error.
Moss stayed consistent for the Vols, but still gave up one run as they went into the bottom of the fourth inning up 8-2. The fourth inning for Tennessee was ultimately the dagger to NC State, as 8 of the Vols' 16 runs were scored in this inning. First baseman Brooke Vines, who received National Player of the Week honors last week, rounded out her evening with a double to left-center field to bring in 3 runners. Vines finished with 2 doubles and 4 RBIs on the day.
Moss, who ranks 35th in the NCAA in ERA, finished with a 1-2-3 inning in the top of the fifth to put away North Carolina State 16-2. 12 of the 15 players that played in the game on Saturday for Tennessee were walked. With this blowout win, the Vols capture the weekend series and their 30th win on the year.
Tennessee looks to sweep the Wolfpack on Sunday. First pitch is slated for 12 p.m. ET in Knoxville.
Edited by Robert Hughes
Featured image by Brad Blackwelder