McKee: Holly Warlick deserves one more year
Despite the plunge from Tennessee over the past two seasons, Holly Warlick deserves one more year as the head coach of the Lady Vols.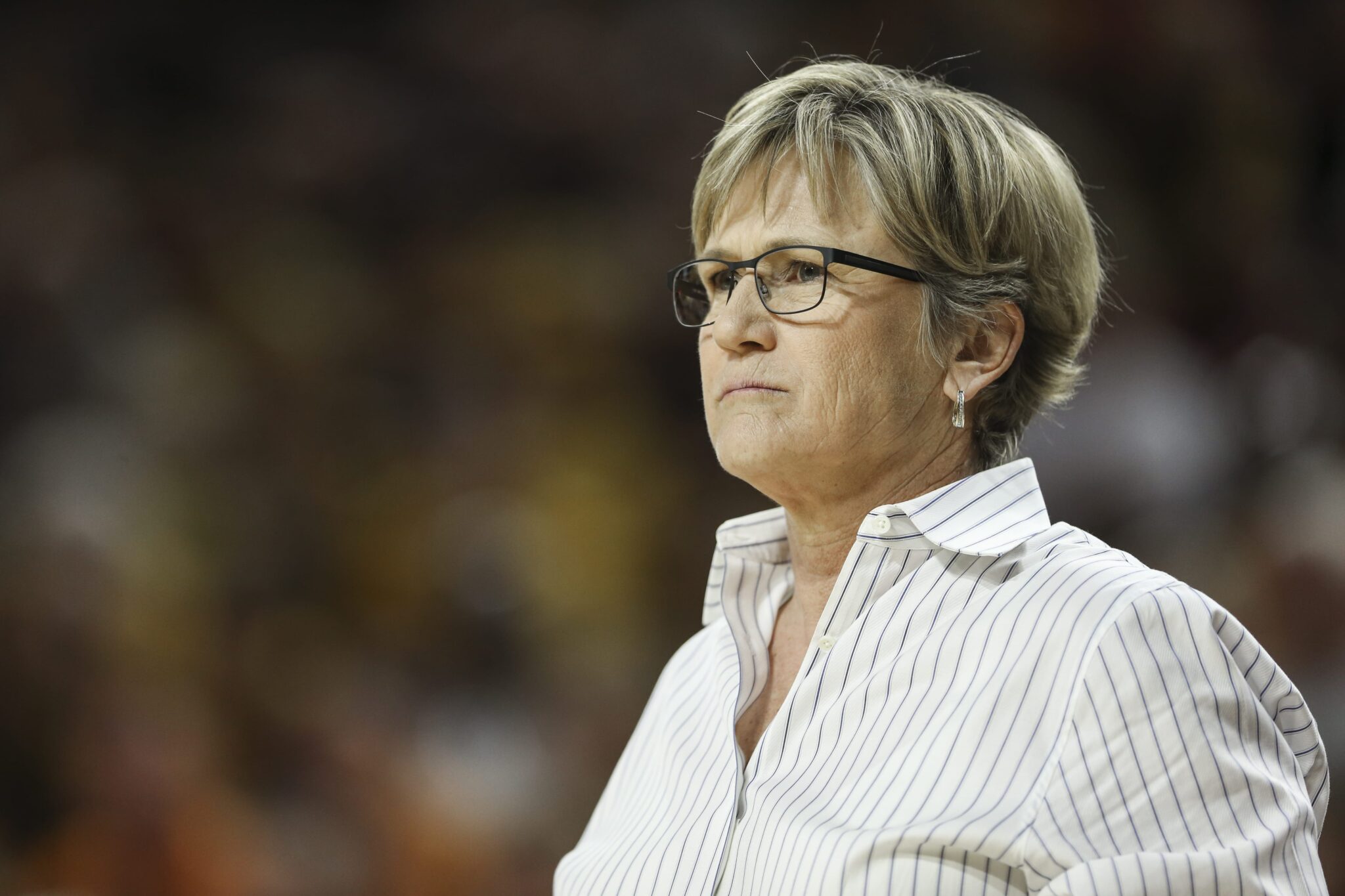 The Tennessee Lady Vols are no longer at the elite level they once were at under Pat Summitt.
Following a 75-64 loss to Louisville in the second round of the NCAA Tournament, many who follow the program are calling for Holly Warlick's job. After falling short of the Sweet 16 for the first time since 2009 and losing in the second round of the NCAA Tournament for the first time in program history, the call for Warlick's job is justified.
But Warlick should keep her job for at least one more year.
The Lady Vols were ravaged by injuries this season, providing Warlick with no depth on her bench.
Before the season began, Andraya Carter decided to hang up her sneakers following a long battle with injuries. Carter was a valuable leader on the team and was known for her hustle on the court. She was expected to play heavy minutes at her guard position.
As a freshman in 2015-16, guard Te'a Cooper finished fourth on the team in scoring, averaging 8.6 points per game. She was expected to play big minutes for the Lady Vols' this season, but that changed during the summer when she hurt her knee and missed the entire season after requiring surgery. Cooper will provide help at the point guard position next season once she recovers.
Adding to the depth problem, ASA College transfer Cheridene Green was unable to play this season due to a knee surgery.
Before the season began, Warlick was already behind the eight ball, only having nine healthy scholarship players available.
Now enters the No. 1 recruiting class in the country – by one media outlet – containing three of the top 12 players in the country, including the No. 55 overall player. While the signing class has a lot to prove, they should provide not only an immediate boost to the team's depth, but a talent boost as well.
Led by Evina Westbrook, ranked as the No. 1 player in the country by one recruiting service, the group will play early and often. Fellow signee Anastasia Hayes will help fill the point guard vacancy left by Jordan Reynolds.
Despite the loss of Reynolds and Schaquilla Nunn to graduation, Lady Vols' center Mercedes Russell has decided to return for her senior season despite being projected as a first-round pick in the 2017 WNBA Draft.
Alongside Russell, forward Jaime Nared returns as a senior for the Lady Vols after being named to the Coaches All-SEC Second Team in 2016-17. Nared averaged 15.6 points and 6.9 rebounds per game this past season, while coming up clutch in multiple games this season. Her most notable moment was knocking down the game-winner against the Notre Dame Fighting Irish, the preseason No. 1 team in the country.
The biggest potential loss for the Lady Vols this offseason will likely be junior guard Diamond DeShields, the projected No. 1 overall pick in the WNBA draft. DeShields has until April 3 to decide whether she'll return for her senior season or go pro. The redshirt junior led the Lady Vols in scoring at 17.4 points per game this past season.
Regardless if DeShields decides to jump to the WNBA, the Lady Vols retain a strong nucleus. Warlick pieced this nucleus together and deserves a chance at reaping the benefits of her labor.
In addition, it's also time to temper expectations.
I'm not saying Tennessee fans should stop expecting the Lady Vols to play elite basketball. That's a reasonable expectations because that's the permanent standard.
What needs to be tempered is the national title-or-bust mentality. Even a Final Four-or-bust mentality needs to vanish.
Today's day in age of women's basketball isn't what it was 20 years ago. Heck, women's basketball isn't what it was 10 years ago when Tennessee and Connecticut ruled all. So many elite programs exist that it's difficult to reach the Final Four on a consistent basis.
Mississippi State, South Carolina, Notre Dame, Stanford, Baylor, Duke, Oregon State, Maryland and Ohio State are only a handful of programs who have won big over recent years.
It's hard to win in women's basketball now, especially in the SEC, arguably the best conference in the country. Tennessee's stranglehold on women's college basketball no longer exists, which might be bad for the fans, but the balance is great for the sport.
Even then, the Lady Vols have failed to live up to their lofty expectations, and to be perfectly honest, there isn't a clear-cut solution to the problem.
Whether to move on from Warlick is a decision I do not envy for Tennessee's new athletic director, John Currie, who doesn't officially start work on Rocky Top until April 1.
Already facing a difficult decision, one thing is clear, Warlick deserves to be treated with nothing but respect regardless of the decision.
Warlick has given her all for Tennessee since she stepped on campus to play for Summitt in 1976. In 1980, the Knoxville native was the first player in the history of Tennessee athletics to have her jersey (22) retired at the end of her career. A career in which she went 118-23, was a three-time All-American and was named to the 1980 U.S. Olympic Team.
Since 1985, Warlick has been a coach for the Lady Vols in some capacity, serving as an assistant from 1985-2005. In 2005, Warlick was promoted to assistant head coach before taking over for Summitt as the Lady Vols' head coach in April of 2012.
In five years as head coach, Warlick is 128-46. In 2013, she was named SEC Coach of the Year, before guiding Tennessee to an SEC Tournament Championship in 2014.
Tennessee hasn't treated its own very well over the years, most notably Phillip Fulmer.
Despite an outstanding playing and coaching career at Tennessee, Fulmer has been stabbed in the back on multiple occasions by the Universities' administration.
They failed to back him during his coaching days while boosters and suits within the athletic department attempted, and successfully drove him out (Do we need a reminder of what Tennessee football has been since the debacle in '08?).
In the recent search for an athletic director, Tennessee led Fulmer on to believing he had the job before going back on their word at the last second.
Whether Fulmer should have received the job or not, that's not how you treat your own. Especially somebody who gave everything to the University they have loved for much of their life.
Hopefully, Tennessee has learned from their mistakes in the past and can handle the Warlick situation better. Regardless of what you think of Warlick as a coach, few work harder, few love Tennessee more and no one respects or knows what it means to be a Lady Vol more than she does.
So yes, Warlick deserves a chance to turn things around and get the Lady Vols back to playing at a Final Four level.
But if the 2017-18 season is anything like the previous two seasons, it'll be time for the Lady Vols to move in a different direction.
Edited by David Bradford
Featured image by Donald Page, courtesy of Tennessee Athletics