Club Week: International Justice Mission raises awarness of local human rights issues
In the first feature for TNJN's Club Week, Kaitlin Flippo profiles UT's chapter of International Justice Mission. The goal of this chapter is to raise awareness for human rights abuses, particularly human trafficking.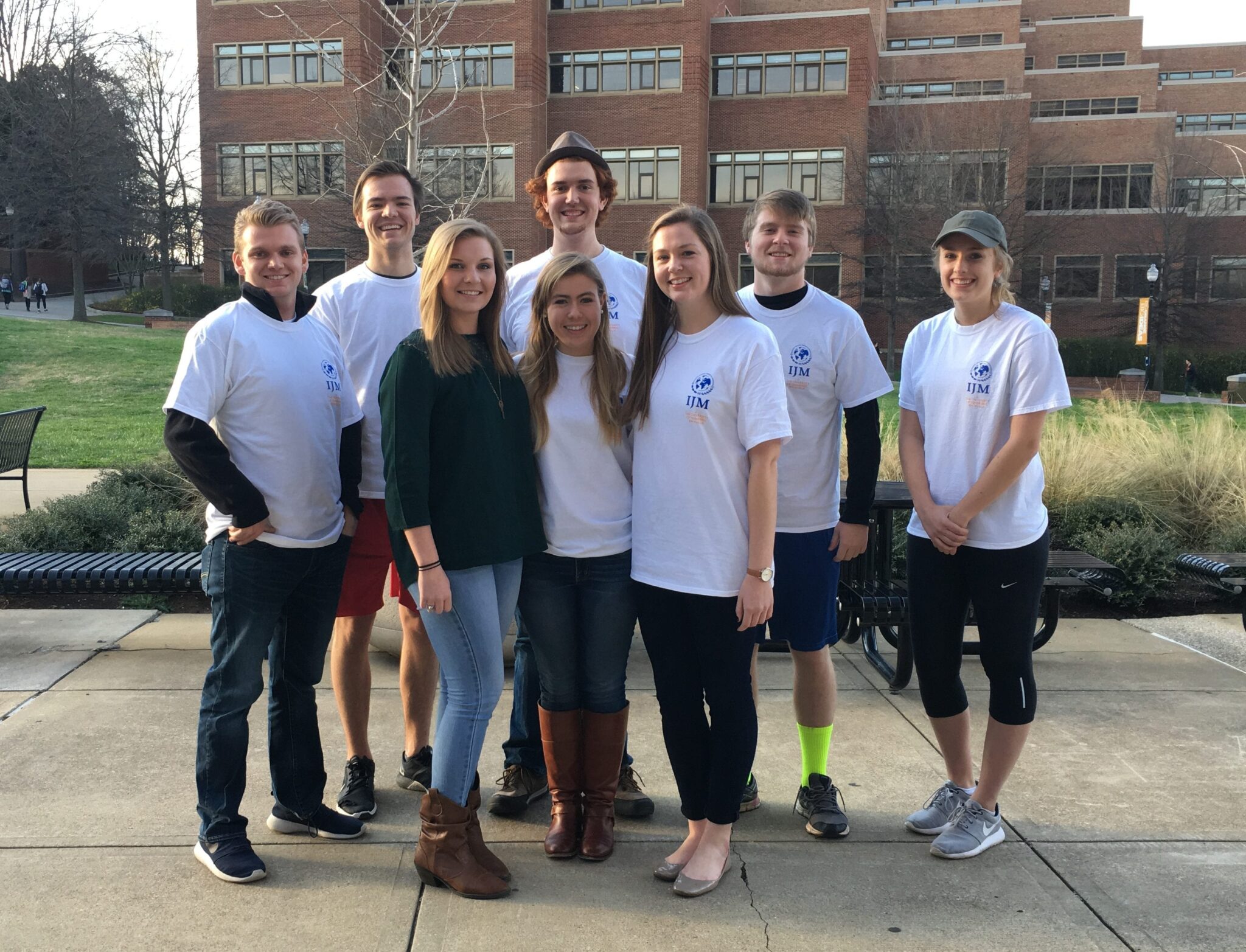 On a plane ride home from a summer trip to Europe, Anita Voorhees watched the movie "Taken." She realized how prominent human trafficking is and felt that God was calling her to do something about it.
"[Human trafficking] is actually a lot worse than what the movie shows," Voorhees said. "Human trafficking is the world's fastest growing enterprise."
Voorhees learned about the International Justice Mission (IJM) from her friend in the University of Tennessee's Baptist Collegiate Ministry. When she discovered there were no chapters at UT, she decided to create her own.
In order to become an organization, she went through a multiple step process and needed to have a constitution written to be approved by both the national IJM organization and UT. UT's chapter officially became an organization on July 13, 2016 and had their first official meeting in Aug. 2016.
"We started out really small," Voorhees said. "It's really cool to see the club growing."
The goal of the national IJM organization is to protect the poor from violence throughout the world. UT's chapter works toward the same goal, while also focusing on human rights issues like human trafficking, particularly in East Tennessee.
Voorhees explained that the IJM meetings usually include announcements, their accomplishments as a club and plans for the future.
"I always try to stress 'what are the good things we've done so far," Voorhees said. "We talk about what's going on going forward and things we're going to be doing."
While IJM holds monthly meetings, they also hold awareness events.
This month, IJM collaborated with the Baker Center, the Tennessee Bureau of Investigation (TBI) and the Community Coalition Against Human Trafficking for a panel discussion where experts shared their knowledge on human trafficking and its effects on Tennessee, particularly in the East Tennessee region.  
"That was a huge awareness thing for us," Voorhees said. "People don't realize how much it happens in Knoxville."
Currently, IJM is working to raise funds to support a rescue mission. An international rescue mission is funded through the national IJM organization for every $4,500 earned.
In order to raise these funds, UT's IJM chapter holds percentage nights in local restaurants across Knoxville where they earn a certain percentage from each purchase. They recently collaborated with the Life groups of UT's Baptist Collegiate Ministry for a percentage night at Jump Jam.
On Feb. 23, 2017, UT's Student Government Association (SGA) and IJM will collaborate to help "Shine A Light On Slavery" on Pedestrian Walkway. Members of SGA and IJM will mark red X's on peoples' hands to support the #ENDITMOVEMENT. Everyone is encouraged to take a selfie with their marked hand and post it on social media, with the hashtag #ENDITMOVEMENT to help spread the message and to turn awareness into action.
In early March, several IJM members will go to Washington D.C. to participate in IJM's 2017 Global Prayer Gathering where people from around the world will gather to pray for the freedom of all men, women and children being abused, trafficked and enslaved.
Voorhees also emphasized that Sen. Bob Corker (R-Tenn.) now recognizes the organization and recently introduced legislation, the End Modern Slavery Initiative Act, to help eliminate human trafficking and modern day slavery across the World. Congress passed the bill in Nov. 2016 and Voorhees hopes it will soon be signed by the President.
For anyone interested in joining UT's chapter of IJM, contact Anita Voorhees at vvoorhe2@vols.utk.edu or visit their Facebook, Twitter or Instagram.
Edited by McKenzie Manning
Featured Image by Kaitlin Flippo