Week nine SEC power rankings
While Alabama solidified its spot at the top of the SEC, which other teams impressed enough to move up in the rankings following week eight play?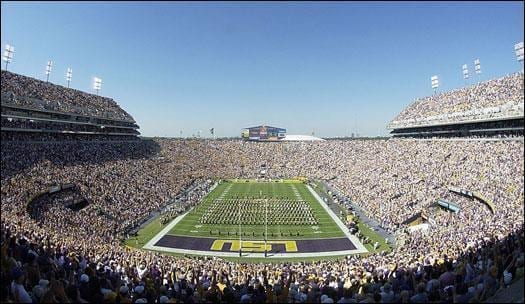 1. Alabama (8-0, 5-0 SEC)
Last Week: 1
Alabama beat Texas A&M —the second best team in the conference— 33-14 on Saturday. But is anyone surprised? It was wild enough that they were nearly a three-touchdown favorite over another top-10 opponent. The defense continues to dominate and Lane Kiffin's commitment to the zone read with quarterback Jalen Hurts has been a huge success. The Crimson Tide continue to dominate on the ground, as they lead the country in rushing yards per game.
On the other side of the ball, Alabama held the Aggies to nearly 150 yards below their season rushing average. The pass rush also wreacked havoc, recording nine pressures and five sacks. The trio of Tim Williams, Ryan Anderson and Jonathan Allen seem to be mentioned on a weekly basis, but it's deserved.
After the team's bye week, Alabama travels to Death Valley to take on a surging LSU squad.
This week: Bye
2. Texas A&M (6-1, 4-1 SEC)
Last Week: 2
Texas A&M suffered its first loss on Saturday, but a road loss to Roll Tide is expected. All Saturday proved was that while the Aggies are a good team, they still aren't title contenders. The offense had their struggles, which isn't shocking considering the opponent. Quarterback Trevor Knight completed under 50 percent of his passes thanks to a hellacious Alabama pass rush. While the ground game wasn't poot by any means, Texas A&M needed more than an average performance.
Defensively, defensive end Myles Garrett had a big game, totaling 3.5 tackles for loss and a quarterback hurry. As a unit, the defense forced Hurts into mistakes, intercepting him twice. For the most part, they did a solid job of containing the Crimson Tide's ground game. But allowing Alabama to return a fumble for a touchdown and giving up too many runs of 10 yards or more was the determining factor of the game.
At the end of the day, it's hard to ask any team to compete with the Crimson Tide for 60 minutes, especially on the road. Good effort, Aggies.
This week: vs. NMSU
3. Auburn (5-2, 3-1 SEC)
Last week: 5
It appears Gus Malzahn's seat has grown drastically cooler. After a 1-2 start, Auburn has reeled off four wins in a row, including a 56-3 destruction of Arkansas this past Saturday. Before the uprise over how the Tigers jumped to No. 3, keep in mind their two losses came to a pair of top-10 teams (No. 3 Clemson and No. 9 Texas A&M).
On Saturday, Auburn rushed for over 500 yards. Yes, 500! In addition, the defense continues to be one of the strongest units in the country. They held an explosive Razorback offense to a field goal and a little over 200 yards. Also, it's time to mention Carl Lawson in the conversation as one of the nation's top defensive ends. On the season, he's recorded 6.5 sacks and finished with seven hurries against Arkansas. The Tigers' defense pressured the Razorbacks on half of their drop backs.
Needless to say, this team is for real.
This week: at Ole Miss
4. LSU (5-2, 3-1 SEC) 
Last Week: 7
Speaking of statement wins, LSU delivered its own, beating Ole Miss 38-21. My condolences to any team having to play in Death Valley at night. Star running back Leonard Fournette returned to action Saturday. It goes without saying that he absolutely crushed the Rebel rush defense.
After seven carries, Fournette collected 249 rushing yards. That's over 35 yards per carry. He can thank touchdown runs of 59, 76 and 78 yards for that. Outside of the future first-round draft pick, the defense has played exceptional football. They held Ole Miss to only 325 total yards from scrimmage.
While the quarterback situation is iffy, LSU has all the remaining ingredients to crack the top 10. After a bye week, they host top-ranked Alabama at home. Go ahead and circle your calendars.
This week: Bye week
5. Tennessee (5-2, 2-2 SEC)
Last week: 3
The injury plagued Vols needed a bye week. Unfortunately, they fall in the rankings due to impressive performances by LSU and Auburn. Luckily for Tennessee, its remaining schedule is rather favorable, as they take on their remaining SEC East opponents and Tennessee Tech. The Vols should have no troubles winning out, leaving their slim postseason aspirations alive.
This week: at South Carolina
6. Florida (5-1, 3-1 SEC) 
Last week: 4
Florida ranks second nationally in both points per game and yards allowed per game. With quarterback Luke Del Rio back, the offense looks to elevate its game, but how far can he lead the Gators? The lack of offensive firepower will be a problem against the heavyweights of the conference. For now, Florida controls its own destiny in the SEC East, but face a gauntlet of tough matchups in the upcoming weeks.
This week: vs. Georgia (Neutral site)
7. Ole Miss (3-4, 1-3 SEC) 
Last week: 8
After losing to LSU, Ole Miss has now lost back-to-back road games to conference opponents. The Rebels may be 3-4, but are they the best four-loss team in the country? Is that even something to brag about? Ole Miss is talented, but with quarterback Chad Kelly continuing to struggle and the defenses' inability to stop anybody from running the ball, the record doesn't come as much of a surprise.
This week: vs. No. 15 Auburn
8. Arkansas (5-3, 1-3 SEC) 
Last week: 6
How did Arkansas respond to its signature win over Ole Miss? By losing to Auburn by 53 points. The Razorbacks are such a weird team to figute out. The offense has proven it can be explosive, but the Tigers completel dominated them on Saturday. Quarterback Austin Allen —considered to be one of the best pure passers in the SEC— had no answers for the Auburn defense. Add that the defense allowed nearly seven yards per carry, it's no wonder this team has lost to teams who can pound the football.
This week: Bye
9. Georgia (4-3, 2-3 SEC) 
Last week: 9
The bye week came at an ideal time for Georgia. After losing at home to Vanderbilt, it'll be interesting to see how Kirby Smart's team responds. If the Bulldogs can take down Florida, the fans in Athens will jump right back on
The bye week came at an ideal time for the Bulldogs, and it'll be interesting to see how Will Muschamp gets his guys to respond following the home loss to Vanderbilt. Their first game after the bye presents a perfect opportunity. If Georgia can take down Florida in Jacksonville, fans in Athens will jump right back on the Will Muschamp train. For the Bulldogs to make this happen, they need performances out of running backs Nick Chubb and Sony Michael that resemble the South Carolina game (37 combined carries for just over 250 yards) compared to their numbers against Vanderbilt (29 carries for 68 yards).
This week: @ No. 14 Florida (Neutral site)
10. Vanderbilt (4-4, 1-3 SEC)
Last Week: 11
Following its huge victory in Athens a week ago, Vanderbilt took care of business against Tennessee State on Saturday, winning 35-17. While the win was largely unimpressibe, the Commodores got the job done and moved back to .500 on the season. Offensively, they were led by their rushing attack, totaling over 350 yards on the ground. For now, it appears the Commodores may be the best of the teams in the cellar of the conference. Following two straight victories, Vanderbilt will now enjoy a much needed bye week. Unfortunately, it faces three tough tasks late in the season: No. 15 Auburn, Ole Miss and No. 18 Tennessee.
Next Week: Bye
11. Kentucky (4-3, 3-2 SEC)
Last Week: 13
Don't look now, but Kentucky is currently above .500 in conference play. Granted, the three wins have come against Vanderbilt, Mississippi State and South Carolina, but it's still an impressive feat for Mark Stoops' program. On Saturday, the Wildcats won on a 51-yard field goal over Mississippi State as time expired —that's just the kind of years it's been for this team. While the results thus far have been impressive, the numbers indicate this is still a below average team on both sides of the ball, and the Wildcats' last five games should reflect that.
This week: at Missouri
12. Mississippi State (2-5, 1-3 SEC)
Last Week: 12
If it wasn't for a 51-yard field goal at the end of regulation, Mississippi State would have come away with its second conference win on the season. Regardless of the outcome Saturday, this is not a good football team. The Bulldogs allowed over 550 yards of offense to a Kentucky offense that is average at best. Quarterback Nick Fitzgerald may have registered over 100 yards on the ground, but his limited abilities as a passer continues to hold this team back.
This week: vs. Samford
13. Missouri (2-5 0-3 SEC)
Last Week: 11
Remember when Missouri snuck its way into the SEC Championship in 2014? That feels like a long time ago. After consecutive blowout losses on the road to Florida and LSU, the Tigers were expected to bounce back in their home matchup against MTSU. Unfortunately, they lost 51-45. Missouri's defense clearly can't stop any offense. Granted, MTSU is a good team, and former SEC running back I'Tavius Mathers exploited the struggling unit, totaling over 250 yards from scrimmage. Freshman running back Damarea Crockett put together an impressive game with over 150 yards rushing to go along with four rushing touchdowns. This offense may be a respectable unit, but if the defense keeps giving up over 500 yards of offense per game, Missouri will remain in the cellar of the conference.
This week: vs. Kentucky
14. South Carolina (3-4 1-4 SEC)
Last Week: 14
It took eight weeks, but South Carolina finally surpassed the 20 point mark! The Gamecocks Quarterback Jake Bentley for the remainder of the season. In Saturday's 34-28 win over UMass, the freshman completed 17-of-26 passes for just over 200 yards while adding two touchdown passes. So, South Carolina finally had a quarterback who didn't look terrible, but it was against a UMass with one win on the season. It's concerning that the Gamecocks couldn't hang on to a 34-14 lead they held at the beginning of the fourth quarter, allowing the Minutemen to cut the lead to within a score. Luckily, South Carolina prevailed, but if they struggle to put away UMass at home, how will they fare in their remaining conference games? Just a reminder this is also a bad football team.
This week: vs. No. 18 Tennessee
Edited by David Bradford
Featured image by Jmartcmu