Breaking: Manziel allegedly threatened to kill girlfriend and himself
Cleveland Browns' quarterback Johnny Manziel allegedly threatened to kill himself and his then-girlfriend after an altercation during their relationship.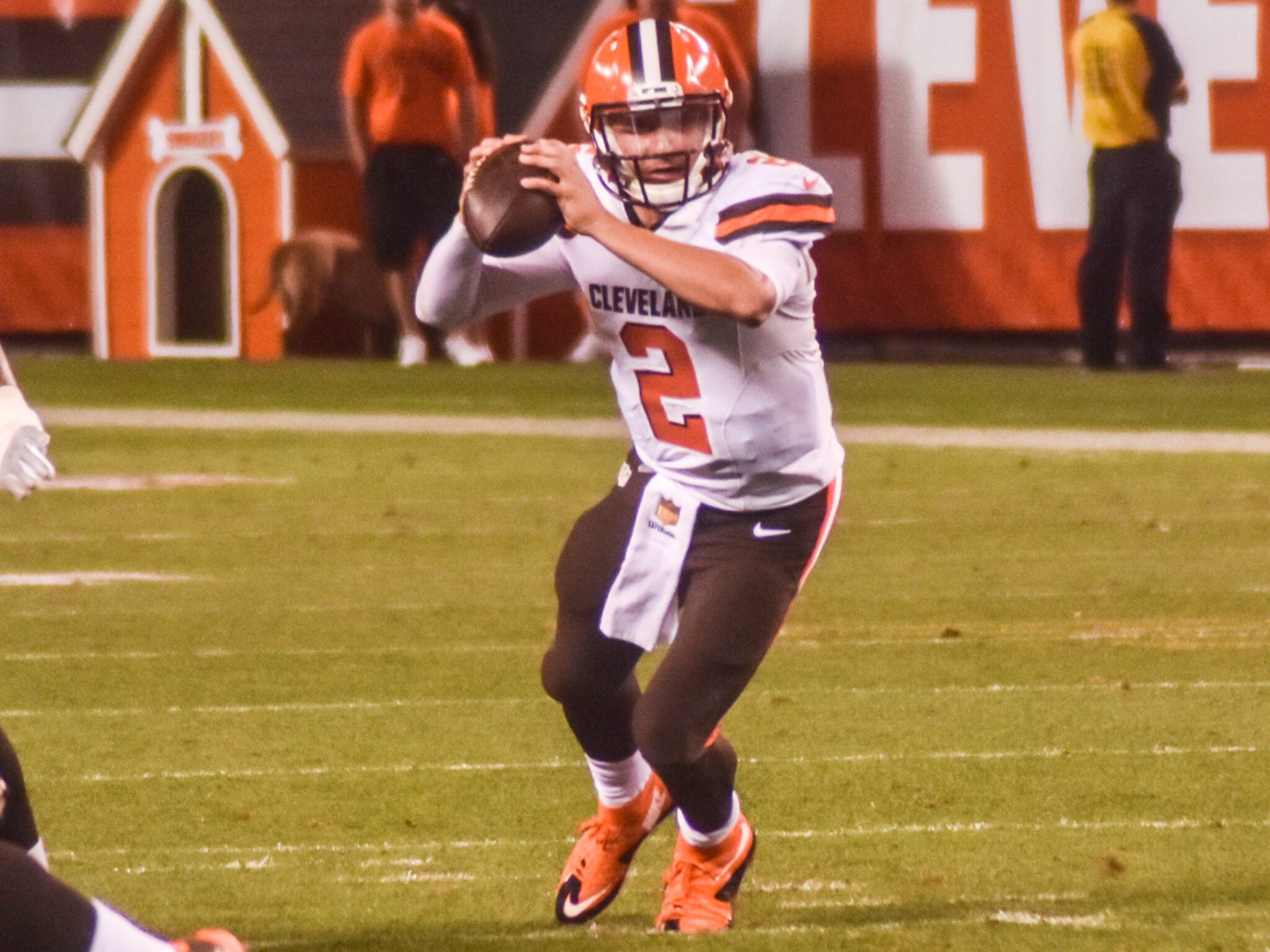 [title_box title="Breaking: Manziel allegedly threatened to kill girlfriend and himself"]
According to a Bleacher Report article, trouble-prone Cleveland Browns' quarterback Johnny Manziel allegedly assaulted his ex-girlfriend last week in Dallas.
According to the report, the ex-girlfriend of Manziel, Coleen Crowley, told police that he threatened to kill her and himself and forced her into a car by her hair. She also said that he appeared to be on drugs or maybe having a sort of psychotic breakdown.
She was so afraid of him that, last fall, she threw herself out of a moving car to try to get away from him.
This afternoon, Manziel published a statement denying that he struck his girlfriend or threatened suicide saying, "It didn't happen. I'm completely stable. I'm safe and secure."
There are still more developments to come in this story. According to police, Crowley became "increasingly uncooperative" during the police questioning and also refused to allow police officers to photograph her alleged injuries.
Manziel has had a hard time staying out of the trouble in his two year career in the NFL. There have been multiple pictures and videos of him publicly drunk, doing drugs in bathrooms and even dressing up in costumes to go out drinking in Vegas.
The Browns released a statement saying, "Johnny's continual involvement in incidents that run counter to those expectations undermines the hard work of his teammates and the reputation of our organization. His status with our team will be addressed when permitted by league rules. We will have no further comment at this time."
Manziel's days in Cleveland appear to be over. Stay tuned to TNJN.com for more updates.
Edited by Nathan Odom
Jordan Dajani is a junior journalism/electronic media major from Raleigh, North Carolina.
Follow him on twitter @JDnumba3.