Opinion: Most anticipated games at Pax East
Adam Tindall breaks down his list of most anticipated games from Pax East.
From March 6-8, Pax East took place in Boston, Massachusetts.  Pax East is a gaming convention where developers host panels to discuss their upcoming games and answer fan questions concerning the development process.  While there are several panels to go see, Pax East has more to offer with LAN parties, a handheld gaming lounge, tabletop gaming and a handful of tournaments.
While Pax East may be smaller than the E3 convention that takes place during the summer, it is a widely popular convention that is streamed on Twitch.tv.  There are generally less announcements there compared to E3, but it has its fair share.
Here's my list of the most anticipated games presented at Pax East (in no particular order).
Blackrock Mountain: A Hearthstone Adventure
This is the upcoming expansion to Blizzard's digital trading card game, "Hearthstone."  Unlike the "Goblins vs. Gnomes" expansion which was released in December 2014, this content update will be more akin to the "Curse of Naxxramus" content that launched in July 2014 following the adventure mode format.  "Hearthstone" adventures consist of several wings of non-player character (NPC) bosses to defeat.  By defeating each boss and wing, you are awarded new cards in your collection to use in the constructed play mode against other players.  "Blackrock Mountain" will feature five wings with 17 NPC bosses spread out among them along with 31 new cards added to the game.  I expect "Blackrock Mountain" to have a similar impact on the metagame as previous expansions have had with new decks being discovered and refined for competitive play.
Tales of the Borderlands: Episode 2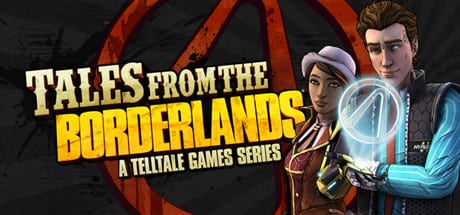 Telltale Games will be releasing the second episode to "Tales of the Borderlands" this week, according to the Gearbox Software, the developer behind the "Borderlands" franchise.  "Tales of the Borderlands" is Telltale Games' take on the "Borderlands" story which combines your typical "Borderlands" humor alongside Telltale's knack for using story-driven narrative to create a great gaming experience.  The first episode introduces the main characters Rhys and Fiona and the start of their exploits on Pandora and is already available to play.  I've enjoyed playing through the first episode of the game and am looking forward to continuing the narrative in the second episode.
Overwatch is Blizzard's upcoming free-to-play first-person team-based shooter.  Games will consist of two teams of six heroes- the playable characters- competing against each other in a variety of game maps.  While the majority of the heroes were announced last November at Blizzcon, Blizzard announced two more at Pax East.  McCree is a new gunslinger inspired hero with an ultimate ability that lets you lock on multiple players and get head-shots on them.  The second hero is Zarya which is a female tank, (tank is a player role that is meant for heavy defensive play) with an ultimate that lets you create a gravity vortex that pulls in nearby enemy players.  I quite like the appeal of Zarya since it shows that Blizzard is listening to player feedback on diversity concerns in their games.  In addition to the two new heroes, Blizzard also announced a new payload game mode.
 Edited by Maggie Jones