How the Vols can win 'between the hedges'
If the Vols are going to win on Saturday, they must win the war on the ground.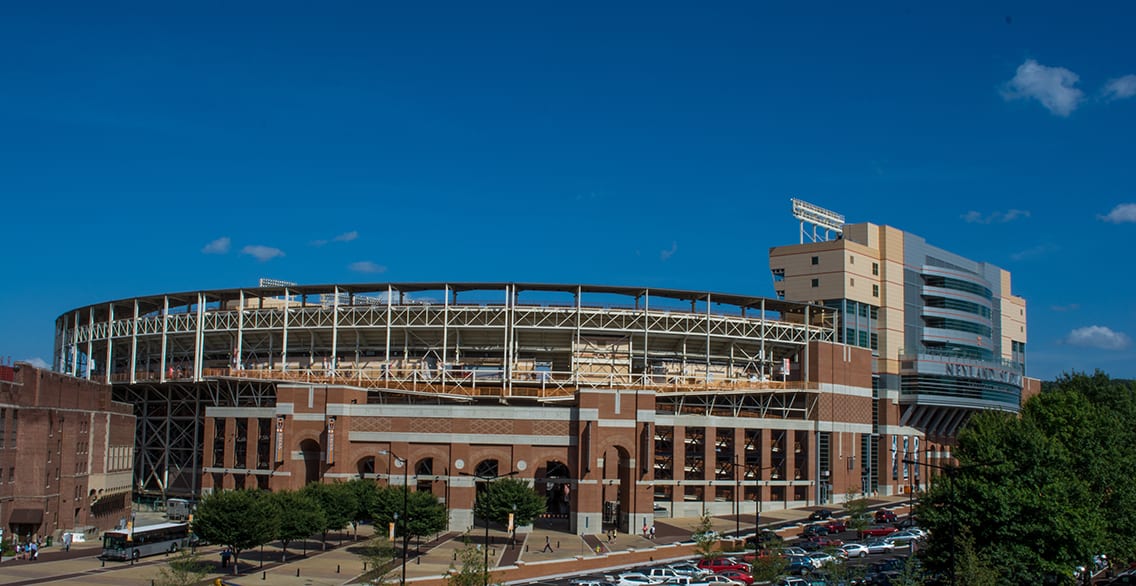 If the Vols are going to win on Saturday, they must win the war on the ground.
Defensively, Tennessee must minimize Georgia's running game. UGA quarterback Hutson Mason has heavily relied on Sony Michel, Isaiah McKenzie, and Heisman front-runner Todd Gurley to carry the offense so far this season. Forcing Mason to pass will hurt the Georgia ground game and give Tennessee DB's Cameron Sutton, Justin Coleman and Brian Randolph the opportunity to threaten any passing game.
Tennessee needs to put their offensive focus on taking care of the football. In an interview on ESPN's "SEC Now", QB Justin Worley stressed the need to improve his own passing game, citing missed passes in their game against Oklahoma on September 13. With the injuries of two of Tennessee's top five receivers (Von Peterson and Josh Smith) Georgia will focus their defensive attention on sophomore Marquez North. According to ESPN, North is Tennessee's top receiver this season with 14 catches for over 170 yards and two touchdowns. The Vols must make sure North is conditioned and ready for the increase in snaps.
In the 44th meeting of the Tennessee Volunteers and Georgia Bulldogs, the outcome of the game may come down to tempo. Tennessee QB Justin Worley told ESPN, "We have to push the tempo and execute. We can't beat ourselves." The Volunteers are definitely conditioned to challenge Georgia with the pace of the game but can the Bulldogs pull out the victory to tie the series at 21 wins each?
The Volunteers will play The University of Georgia this Saturday at Sanford Stadium. The game can be seen at 12 ET on ESPN.
Edited by Will Lomas