Shabby chic prom benefits Feed One charity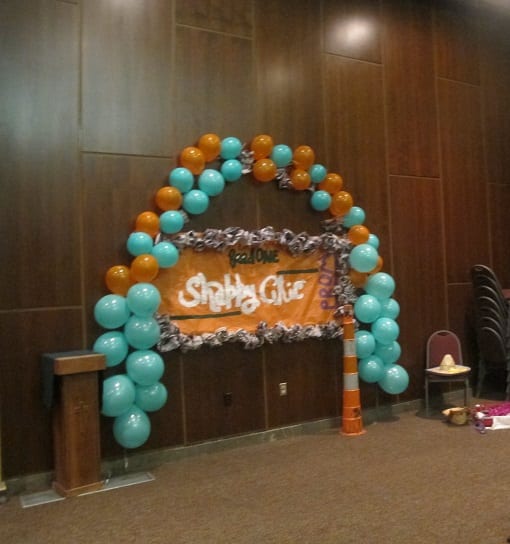 On Thursday, Feb. 20 from 7 p.m.- 9:30 p.m. the John XXIII Catholic Center was decked out in simple inexpensive decorations for a shabby chic prom event that raised money for the Feed One charity.The event was sponsored by Chi Alpha, a Christian fellowship group on UT's campus.
At the event there was music, dancing, a bounce house, a inflatable basketball game, decorations and food that was all donated in support of this event. The shabby chic prom cost ten dollars to attend with all ten dollars going to the Feed One charity.  A Nicaraguan child can be fed for a month with the price of one ticket.
"When I heard out about this opportunity with Feed One, I said this is right for university students," said Chuck Lester, a campus pastor with Chi Alpha.
The small dance floor quickly filled with dancers as the DJ played songs from many different genres.  The bounce house was also a hit at the event. As with most proms there was a photo booth with props that attendees could use.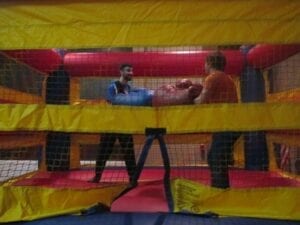 The king and queen of the prom were Joshua Landon a freshman majoring in chemistry
and physics and Grace Wilson a freshman majoring in chemistry minoring in education.  The prince and princess were Mary Reynolds, a sophomore political science major, and Jesse Rains, a sophomore psychology major.
"We wanted to give students an opportunity to make an impact," said Lester.
For more information on how you can make an impact explore the Feed One charity page by clicking here.
Edited by Jessica Carr