UT Students to get global at Spring 2014 Study Abroad Fair
Students interested in taking their education and experiences abroad will have a chance to learn more about their opportunities Wednesday, Jan. 29 at the Spring 2014 Study Abroad Fair which will be held from 10 a.m. to 3 p.m. at the University Center.
This event is hosted by the Programs Abroad Office and will include more than 60 booths with a variety of UT faculty-led programs, UT direct and exchange programs, UT advising centers, UT campus offices and third-party study abroad providers, all present to provide information on study and intern programs worldwide.
"We put up the study abroad fair with the aim to provide students with a place where they can find out more information in study abroad," Thien Mai, a peer advisor with the Office of Study Abroad, said.
Students who have studied abroad in past semesters will be at the booths to take questions and share  their personal experiences with interested parties.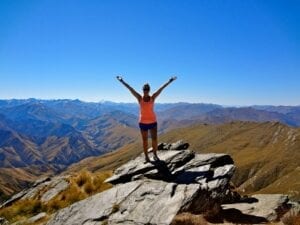 Mai added that he has taken his studies to London and Bordeaux and says the lessons he learned there, both academically and culturally, were invaluable.
"Study abroad provides the opportunity to gain a better understanding of the world," Mai said, "It's a great opportunity for growth."
The estimated turnout for the Fall 2013 Study Abroad Fair was 1000 students with slightly smaller numbers expected for the spring event. The Programs Abroad Office advises students who may be interested in studying abroad next fall to attend the spring fair.
The Study Abroad Fair has been operating for more than two decades at UT, and it occurs twice a year, once in January and once in September.
Grants and scholarships are available for students who want to travel abroad but have financial concerns. Information on these opportunities will also be available at the fair.
"Students think studying abroad is really expensive, or hard to do, but essentially it's not," Mai said, "For example, I've done it twice. Where there is a will, there is a way."
Edited by Maggie Jones